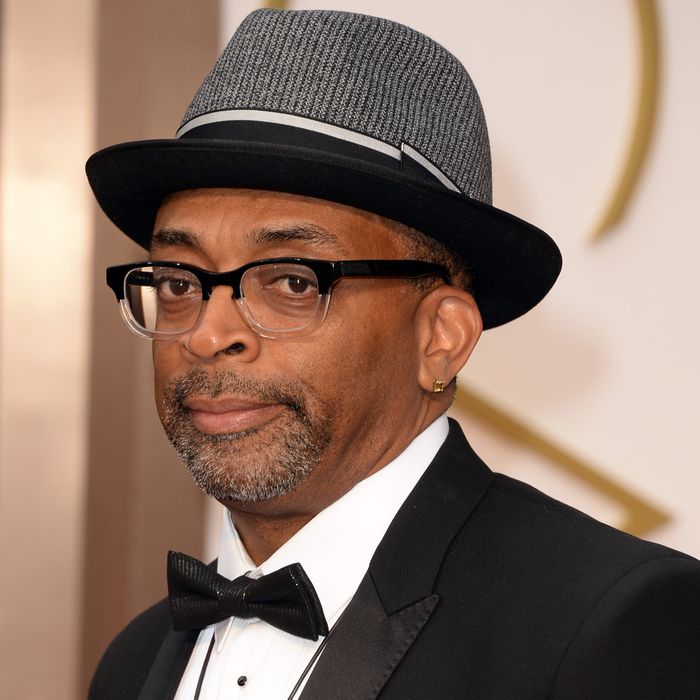 Spike Lee. Photo by Jason Merritt/Getty Images
Spike Lee brought the Fort Greene neighborhood of Brooklyn together for an evening dedicated to Prince, after announcing a party on his Instagram earlier Thursday. "We will dance, sing and shout to his music," he promised. All were invited, the only dress code: purple.
Hundreds of fans congregated around his offices at 40 Acres and a Mule Filmworks. But it felt more like an intimate sing-along, as the crowd swayed and danced to such favorites as "Little Red Corvette," "I Wanna Be Your Lover," and "If I Was Your Girlfriend."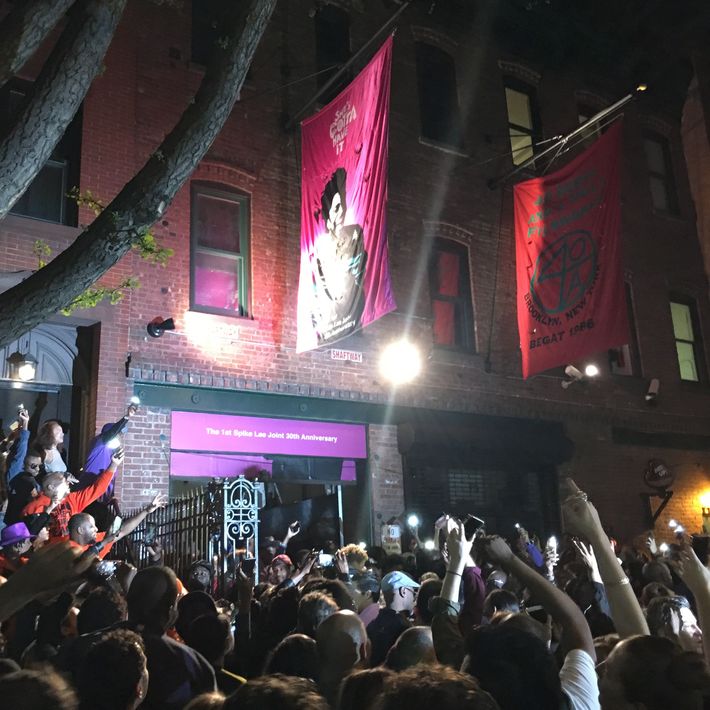 Lee stood atop a door stoop, clad in a purple T-shirt, leading the crowd in an encore of "Purple Rain." Everybody was asked to get their phones and arms up, and to chant along to the final cries of the song.
Strangers danced, hugged, and cried as they all celebrated his Purpleness. As the event wrapped, Prince's music could still be heard resounding from surrounding cars and apartments.