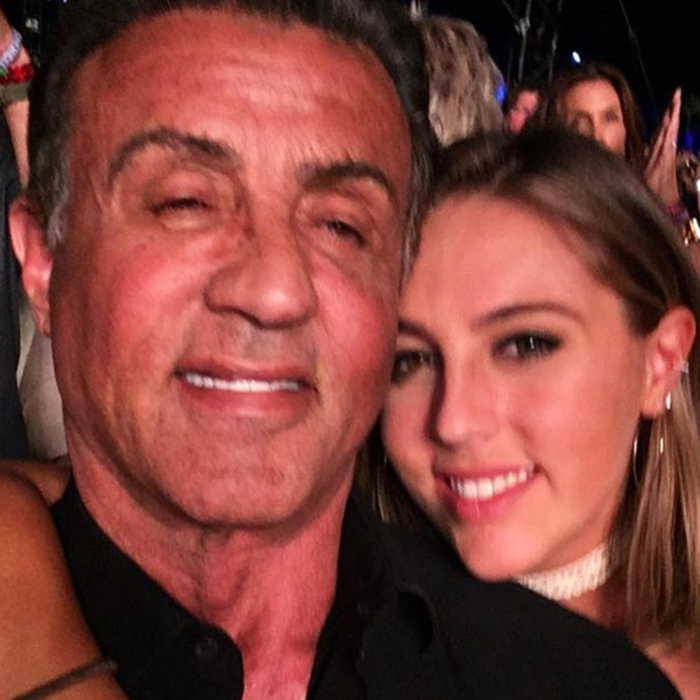 The rad Dad life. Sylvester Stallone/Instagram
Sylvester Stallone has this dad thing down to a science: Watch and learn from your cool kid. He and his daughter Sophia showed up at Coachella to party with the masses. And it looks like Rocky was dependent on his daughter's chill ways.
He posted a video of the two jamming at the fest, and another photo, saying, "With my wonderful daughter, Sophia at Coachella.… She was my bodyguard!"
As far as Coachella bodyguards go, a daughter in the know is not a bad choice.