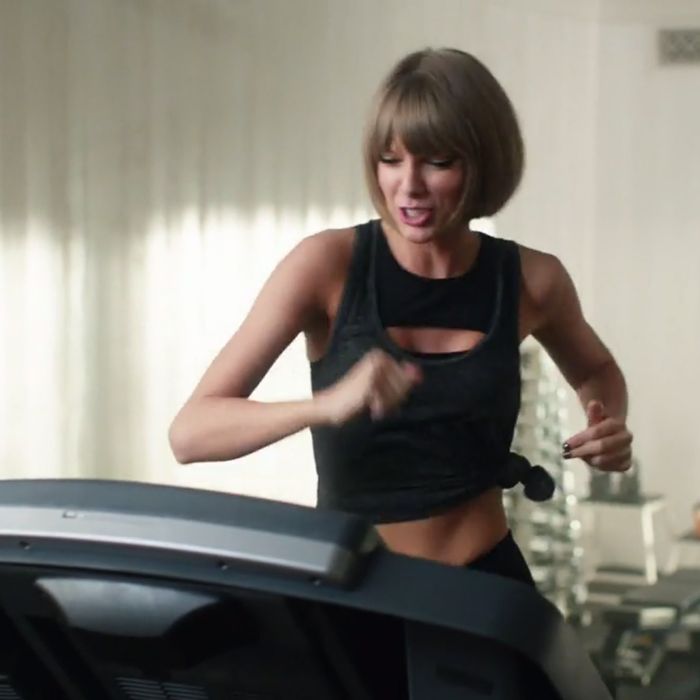 In a new ad for Apple Music, Taylor Swift performs her most relatable act yet: being you at the gym.
Jogging on the treadmill to Drake and Future, Taylor('s stunt double) face-plants after becoming far too enamored with those "sick beats."
The message of the ad? Subscribe to Apple Music, even though it just may kill you? Hmmm, maybe they should work on that one.