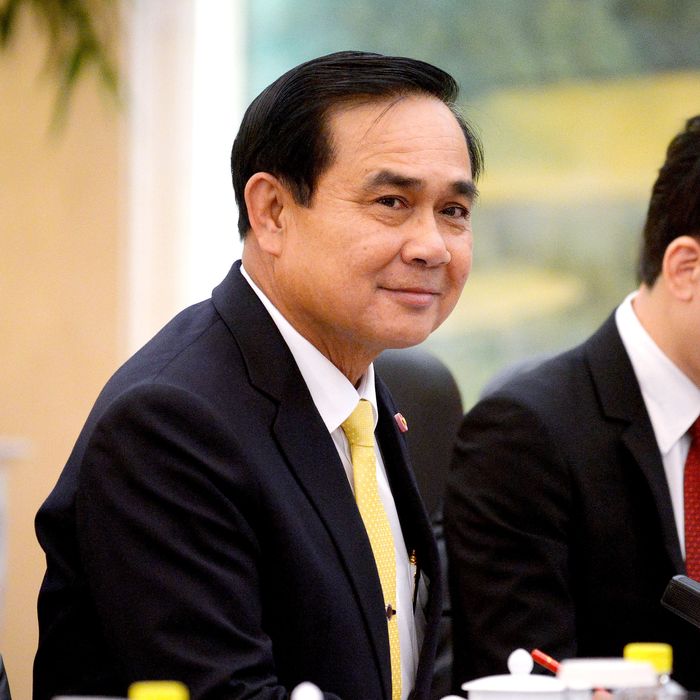 Photo: WANG ZHAO/AFP/Getty Images
As the citizens of Thailand prepare to kick off their annual New Year's celebration, Songkran, their prime minister, Prayuth Chan-ocha, has some unfortunate guidance for what Thai women should wear to the festivities. Thinking about celebrating Songkran in a revealing dress or otherwise "skimpy" clothing? Think again. 
"During Songkran, I ask that women wear proper clothes, Thai style, so they would look good and civilized," Prayuth said about preparations for the occasion to press on Tuesday. Women, according to Prayuth, are like "toffee or candy," and people would not like to eat them if they are already unwrapped. But that's not all: Even women dressed conservatively don't have it easy. Some nicely wrapped candy, he maintains, will stay on a shelf for years anyway. Sad!