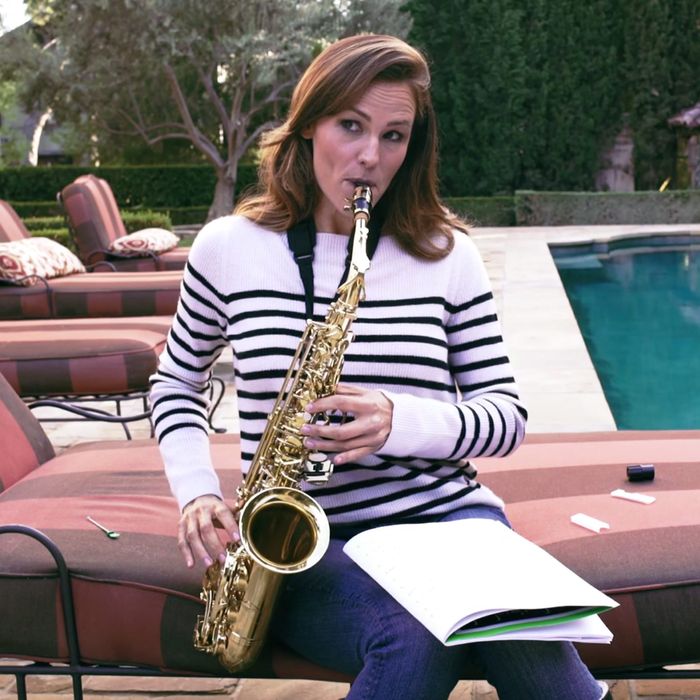 Jennifer Garner, a miracle from heaven, celebrated her 44th birthday on Sunday. We don't know everything about how she spent the day, but Us Weekly reports that her party included "her favorite people, plenty of balloons, a marching band, laughter and love."
Yes, in addition to people, balloons, laughter, and love, Jennifer Garner's party had a marching band. The players — potentially high-school students — were spotted waiting in Garner's driveway during the party.
What song did they play for Garner's big day? "When the Saints Go Marching In"? (Just a guess.) We can only hope that she joined in the performance herself.