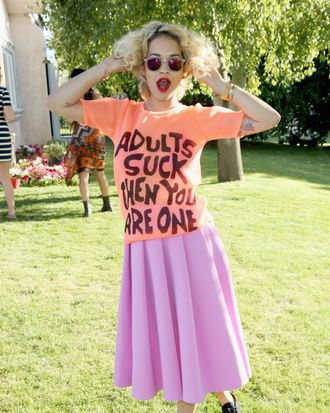 A millennial in her natural habitat.
Photo: Jonathan Leibson/Getty Images
Millennials — the generation of Snapchat devotees who were raised on Heelys and Furbies — passed an important milestone today that made them the largest living generation in America. In the words of Beyoncé: Bow down, bitches.
A Pew Research Center study took a look at U.S. Census Bureau population estimates from earlier this year and found that the cohort of people aged 18 to 34 have now surpassed baby-boomers as the generation with the largest number of annoying people walking around all day complaining. The study estimated that there are now 75.4 million millennials in America, compared to a meager 74.9 million baby-boomers.
It was only last year that millennials became the largest generation in the labor force, the same year Pew learned that, actually, millennials hate being millennials. How should we celebrate these milestones? Perhaps with a bowl of cereal?