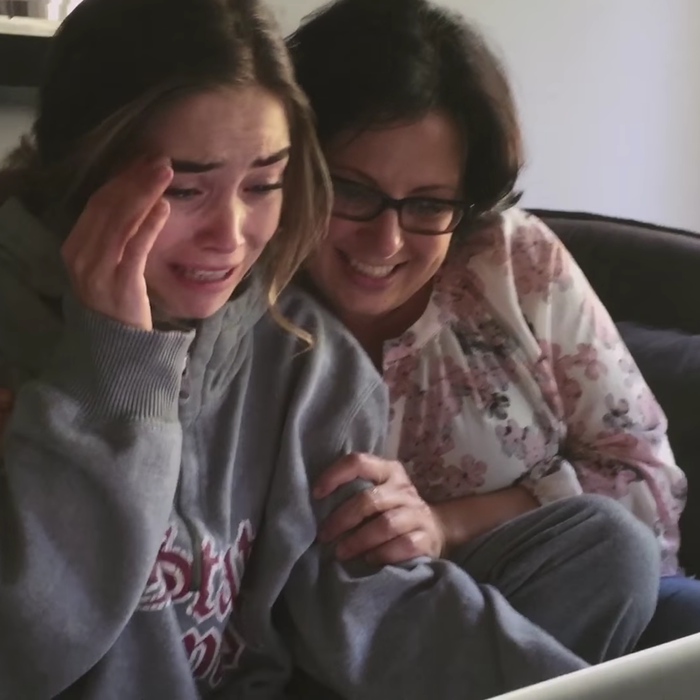 Photo: Courtesy of The Unacceptable Acceptance Letters
One in five women will be sexually assaulted during their time in college, and a new ad campaign from Goodby Silverstein & Partners and Prettybird aims to highlight how terrible that is — and to hold schools accountable for the way they treat survivors in the aftermath.
The Unacceptable Acceptance Letters campaign launched on Saturday with an ad in the Harvard Crimson that appears to be a typical college acceptance letter. But after all the standard pleasantries, it states, "We're sorry that one of these memories will include being raped by someone you thought you could trust. … The claims you will make against your rapist will be ignored, much like your right to feel safe at school."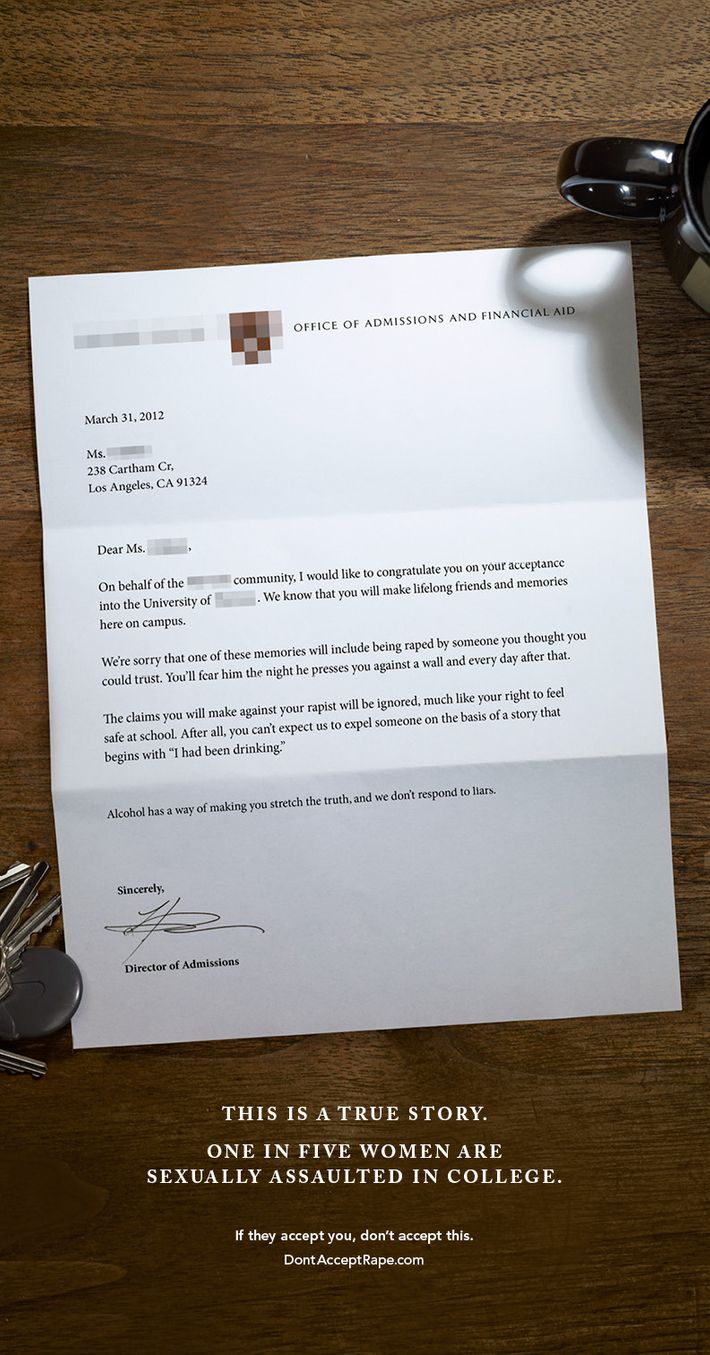 "The first six weeks of college is the period when freshmen have the highest likelihood of being raped," the executive creative director of GS&P, Margaret Johnson, told AdWeek. "So we timed our campaign to raise awareness at the earliest point when college becomes a reality — the time when incoming freshmen receive their acceptance letters. The cover-ups are just as unacceptable as the attacks, and the campaign aims to hold these colleges accountable. We hope that people will take action through social media."
Both Johnson and the co-founder and president of Prettybird, Kerstin Emhoff, worked with 2015's campus rape documentary The Hunting Ground.
The ad campaign will also feature a letter from sexual assault survivor Wagatwe Wanjuki in USA Today, along with a variety of lo-fi videos shot on iPhones that are meant to mimic the tearful, excited reactions students have when receiving their acceptance letters. Watch one below: