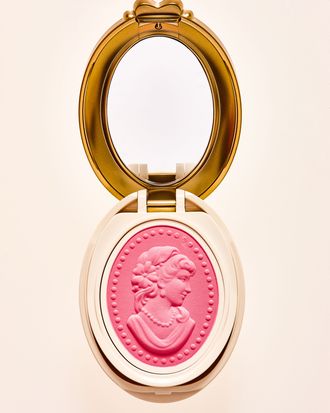 Imagine the sweetest thing on earth, so sweet it almost makes your teeth hurt. Now put it in a makeup compact and slip that in a box covered with flowers or Jules Verne–era hot-air balloons. This is Ladurée Les Merveilleuses makeup, named after the famous Parisian tea salon and pastry shop, home of the pastel-colored macarons. I stumbled upon the makeup on a recent trip to Tokyo — it's sold only in Asia — and when I tried to take a picture of it, I was politely, solicitously, and apologetically scolded, which the salesperson managed to do while smiling. Sweetly.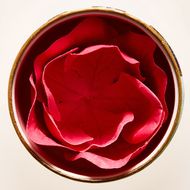 The ivory plastic compacts have a gold cameo glued on top, which looks as disappointingly cheap as it sounds. The surface of the blush inside, which comes in various shades of bright pink or orange, also is stamped with a cameo. Blush is the key product in the line, and the most popular one looks like rose petals and releases pigment when the petals are skimmed with a brush. It's all very cute or kuwaii, and fits in nicely in the Harajuku neighborhood where I saw them at Laforet, a shopping center that appeals especially to teenagers. Grown-up women seem to be equally bonkers over the stuff at the Isetan department store I visited.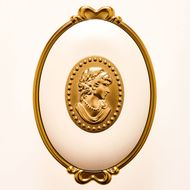 The makeup was "created for women who enjoy being women, and who value something that enchants them not reasonably but intrinsically," according to the Ladurée website. There are other reasonable products in the line but the salesperson told me the intrinsically enchanting blushes are the best sellers, and they're the main focus of the collection. Allow the French philosopher in the Ladurée marketing department to explain: "The most important part for expression is the cheek area. In 18th-century France, cheek colors that determine the whole expression of the face were the only representational art noble women were allowed to use on their faces to make them more attractive."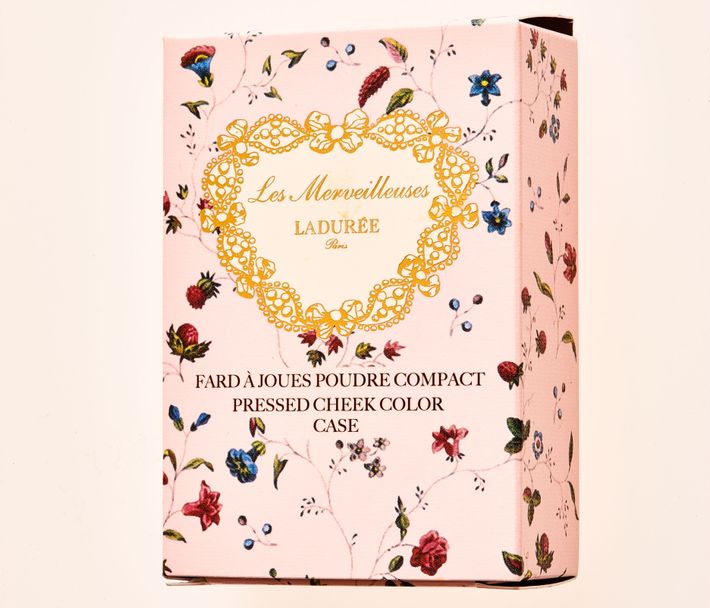 Besides, who doesn't want their blush to match their dessert?