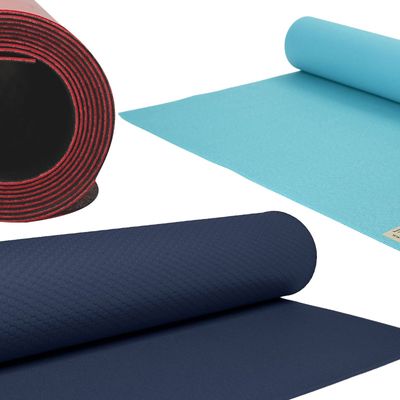 We initially set out on a Goldilocksian quest to find a not-too-heavy, not-too-light yoga mat — one that would be easy enough to tote between unlimited ClassPass workouts, but also grippy enough for a no-slip down dog. After talking to local yogis —Y7's vinyasa-flow experts, Bikram enthusiasts at YO BK — we not only landed on the perfect mid-weight mat, but also the best heavier and lighter varieties, too, suited for different types of practice.
Lightweight: To Bring on the Yoga Retreat in Costa Rica
Lululemon's Reversible (Un) Mat
Lululemon's (Un) Mat is just over two pounds, making it the easiest mat to travel with, but it's also very thin, so it feels like you're practicing close to the ground. A benefit here is that the mat is reversible. The top layer has a strong polyurethane grip for sweatier practices, while the natural rubber bottom has a textured surface for lower-sweat classes.
$48 at Lululemon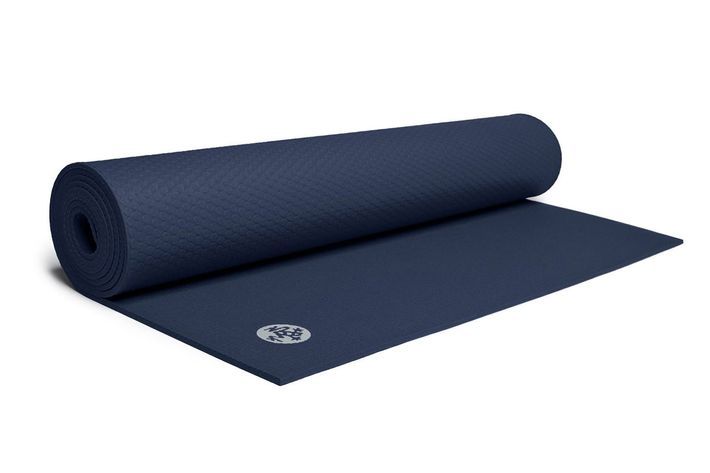 Midweight: For Class Around Town
Manduka Prolite
Though it feels slippery at first, the nontoxic PVC cushioning of the four-pound Manduka Prolite yoga mat gets grippier with each session (and will continue to do so for up to ten years). While it's on the pricier side, the Prolite has a closed-cell technology that keeps microbes on the surface, making it much easier to clean than the typical spongy, bacteria-absorbing mats. It also has a lifetime guarantee. And if you're looking for a more cushioned, heavier mat for at-home use, there's the Pro, with all of the same benefits, at seven-and-a-half pounds.
From $71 at Amazon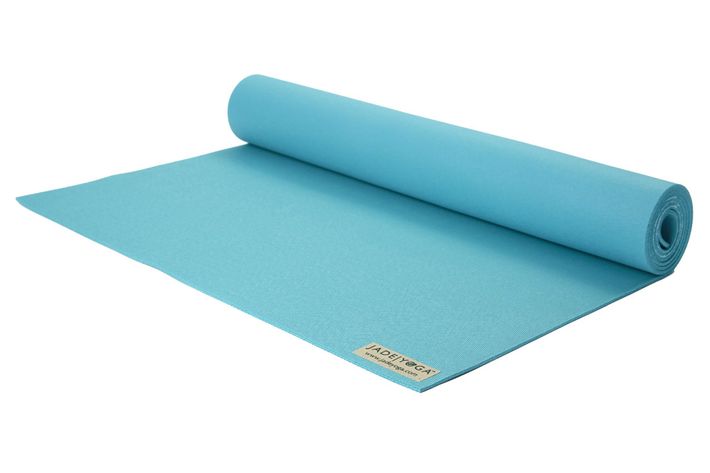 Heavyweight: For Yoga in Your Living Room
Jade Harmony
Weighing a bit over five pounds, the Harmony is ideal for at-home use and for people who might need extra support under bad knees. Unlike the Manduka mats, the Jade is known for its strong, sticky grip right out of the packaging. It's also machine-washable and very durable; the Yoga Vida studio uses these mats, and they've lasted for years, even after being used in multiple classes every day.
From $75 at Amazon


The Strategist is a series of smart, obsessive shopping guides from the New York Magazine section of the same name. We've scoured the web to bring you the best of the best. Some of our latest conquests include rolling luggage, water bottles, umbrellas, Korean beauty products, white T-shirts, and a nail clipper. If you buy something through our links, we may earn an affiliate commission. Please note that all prices are subject to change.