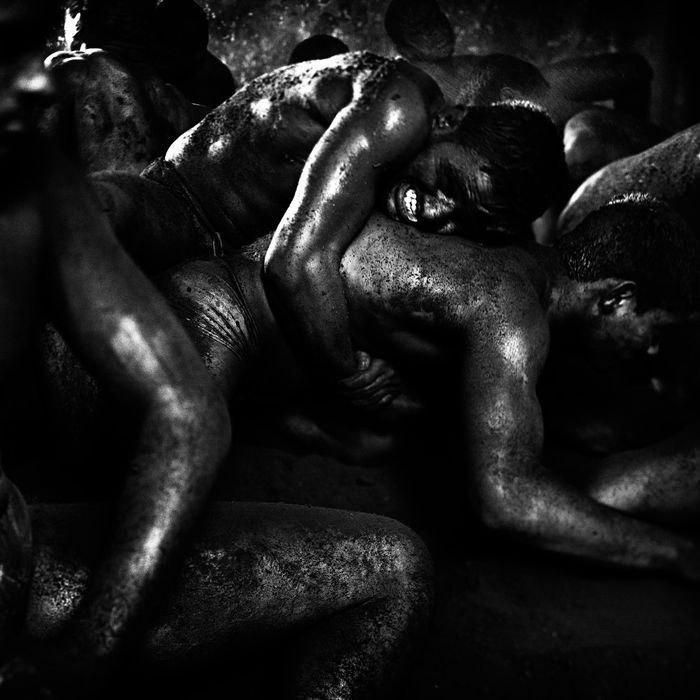 In Beyond the Body: Tomasz Gudzowaty in the Eyes of Nan Goldin, out from Steidl, famed photographer Nan Goldin explores the boundaries of human physicality through the work of Tomasz Gudzowaty. The gritty black-and-white portraits by the Polish photographer offer multiple perspectives on how people push their physical capabilities.
"The men and women, and the boys and girls, in these photographs are flying, floating, upside down," Goldin says in her introduction. "They are engaged in an effort to push past their critical boundaries in order to arrive at a mystical state of control." Click ahead to see the fighters, swimmers, and jockeys in action.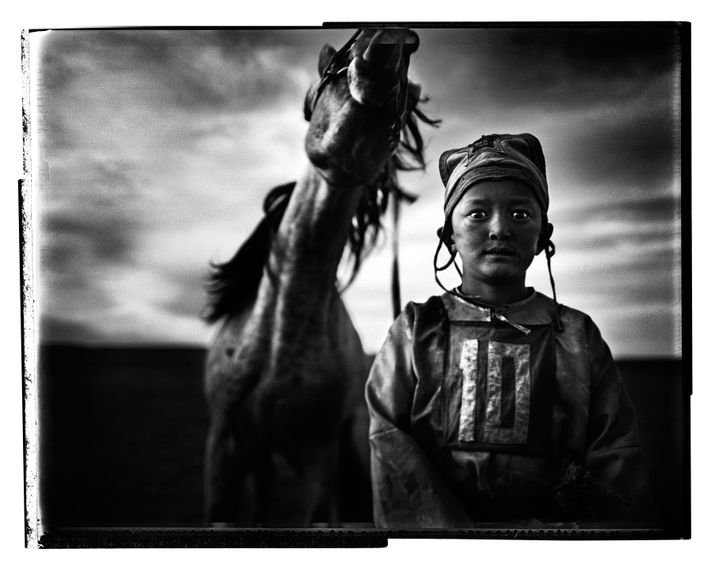 An 11-year-old Mongolian jockey before a race.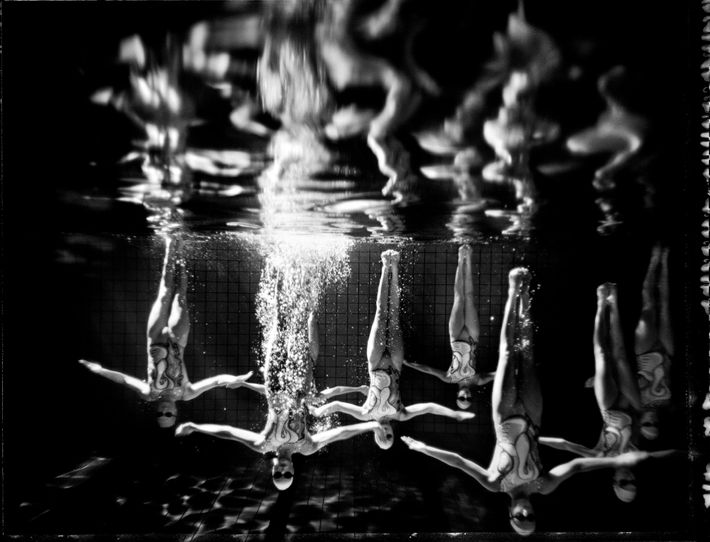 Ukrainian synchronized swimmers in position.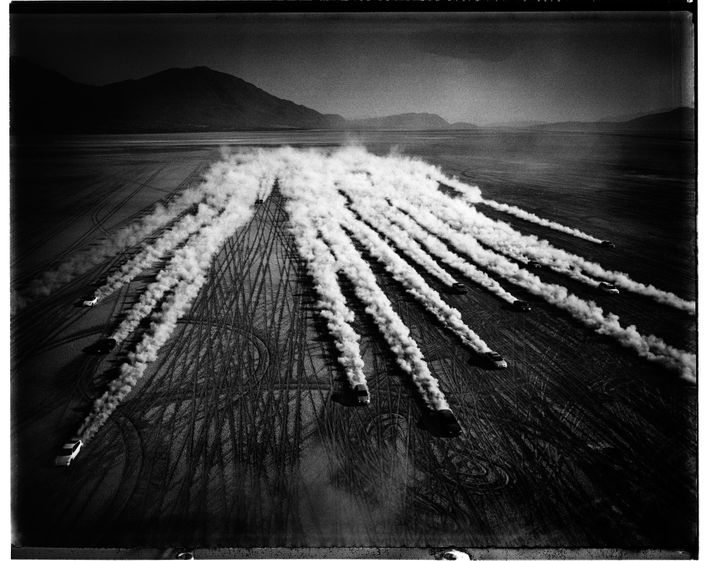 Classic cars racing in Mexico.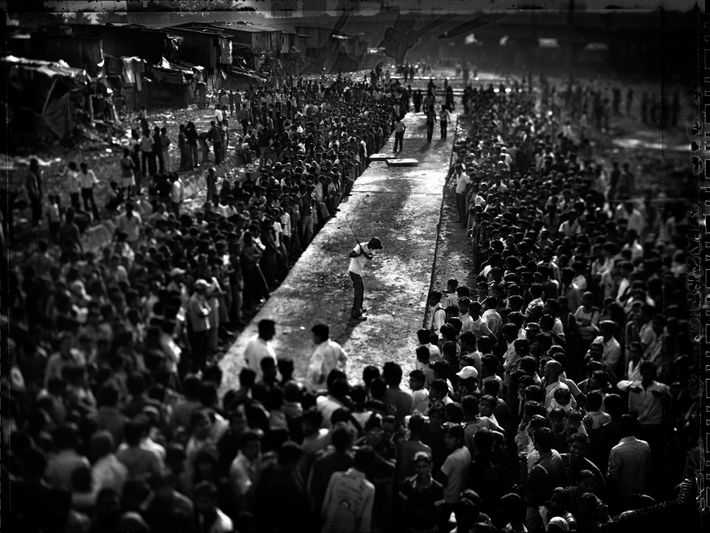 Mumbai caddies playing golf.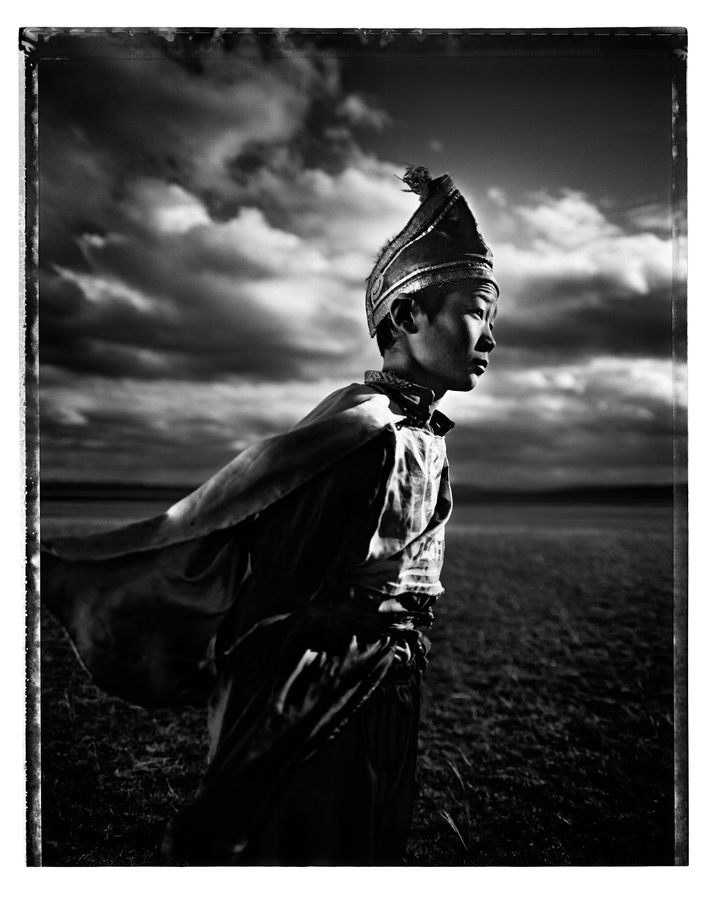 10-year-old Budragchaa.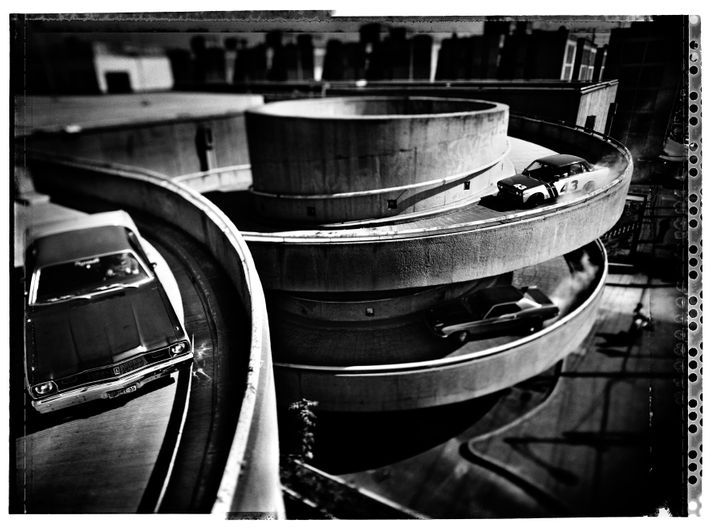 Cars in a shopping center in Mexico City.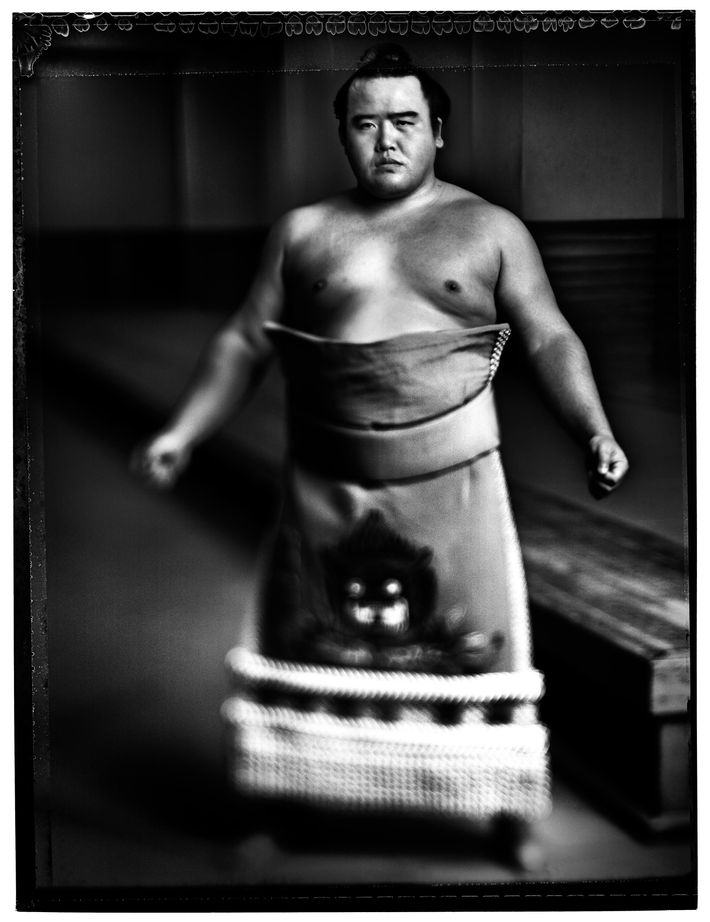 Sumo wrestler from Michinoku.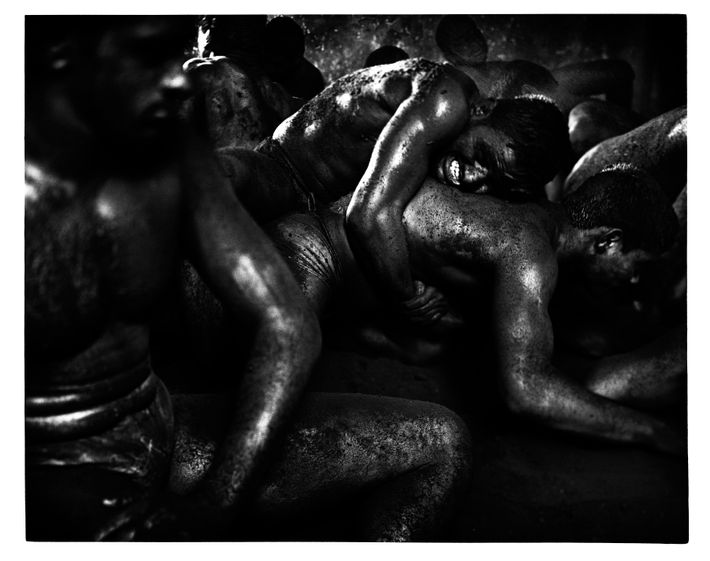 Nada Kusti wrestlers training.