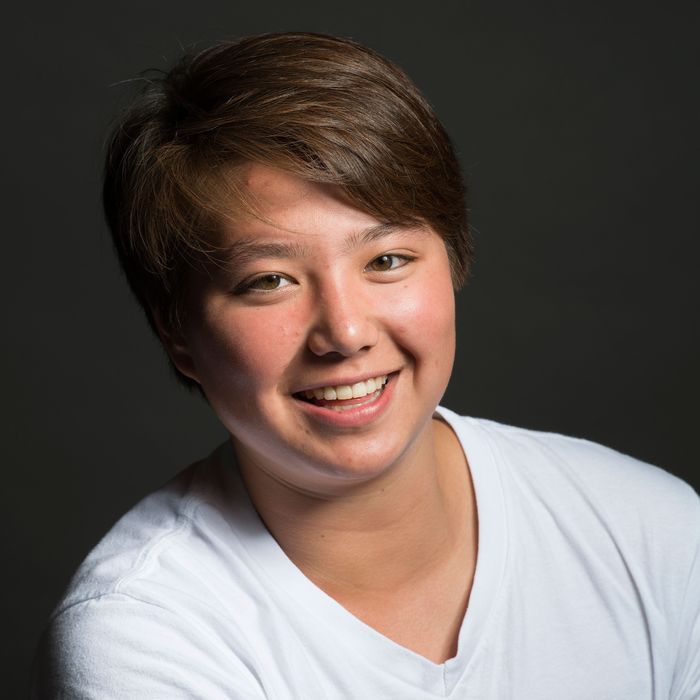 Schuyler Bailar in June 2015.
Photo: Marvin Joseph/The Washington Post/Getty Images
Schuyler Bailar made headlines over the summer when he joined the men's swimming team at Harvard after initially being recruited for the women's team. After taking a gap year and coming out to his family, friends, and coach, Bailar had planned to live as a man without taking hormones so he could still compete on the women's team per NCAA rules. Harvard told him he'd be just as welcome on the men's team, and Bailar had to choose between continuing to dominate in the breaststroke or finally being himself.
He chose the latter, and he's believed to be the first out trans athlete to compete in an NCAA Division I men's sport and the first trans swimmer. In a 60 Minutes interview that aired last night, Bailar reflected on his first season with the Crimson and how he's learned to manage his athletic expectations.
He had to make a lot of adjustments, including getting used to wearing the men's swimsuit with his double-mastectomy scars exposed, and being okay with not making it to the podium. "My goal to myself — because it's not realistic for me to win anything right now, at all — is to try to beat at least one person in every race." And in his first eight races, he achieved that goal all but once.
Still, he admits it's sometimes hard to look at the women's scoreboard. "I know I made the right decision. But I think sometimes I'm like, 'Oh, I really wish I could —  I could compete as a girl. Because I want to win that race.' It's fun to win, and it's something that I worked really hard for. And, you know, I work the same amount. But now I'm working the same amount for 16th place, you know?"