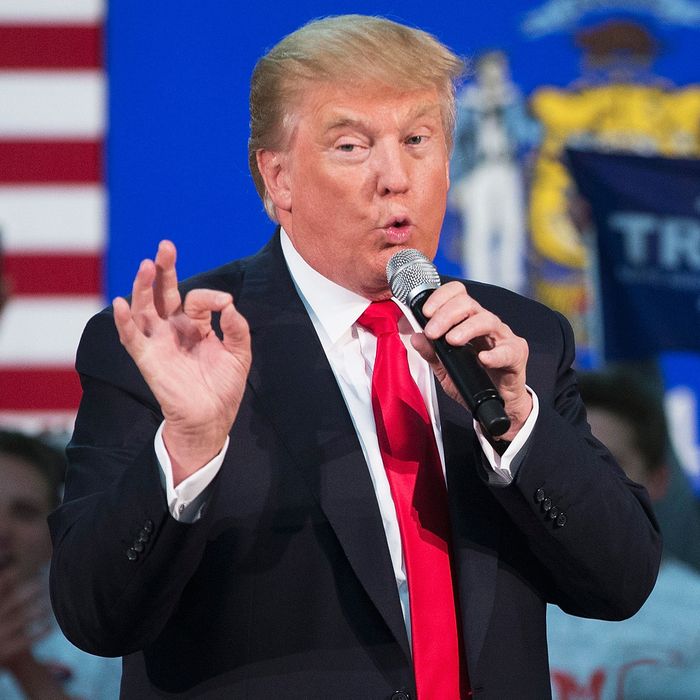 Photo: Scott Olson/Getty Images
The Washington Post sat down with potential GOP presidential nominee Donald Trump (typing that never stops being awful!) for an interview on Thursday, in which he attempted to better explain his attitudes toward women. Though he's objectified them, called them dumb and dog-faced, and said you "have to treat them like shit," Trump claims he gets along great with women. Much better, even, than he does with men.
Hmm, very interesting. A recent Gallup poll found seven in ten women have an "unfavorable view" of the man who said Megyn Kelly had "blood coming out of her wherever." A CNN poll found 73 percent of all women shared an "unfavorable view" of him. And yet another poll from Reuters found that more than half of U.S. women have a "very unfavorable" view of him. 
Men must freakin' hate this guy.