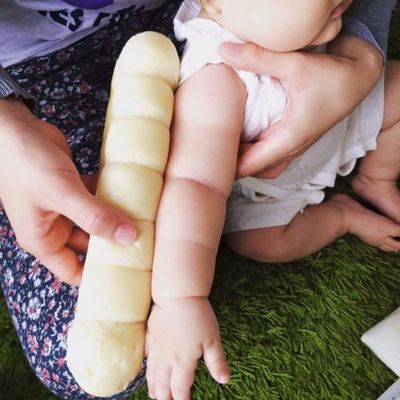 Baby arms
Photo: sn15papa/Twitter
The great thing about babies is that it's easy to make fun of them and they're almost always good sports about it, because they lack the sense of self required to realize one is the butt of a joke.
The other great thing about them is that they tend to look completely edible, which is why everyone's always threatening to nibble on their toes.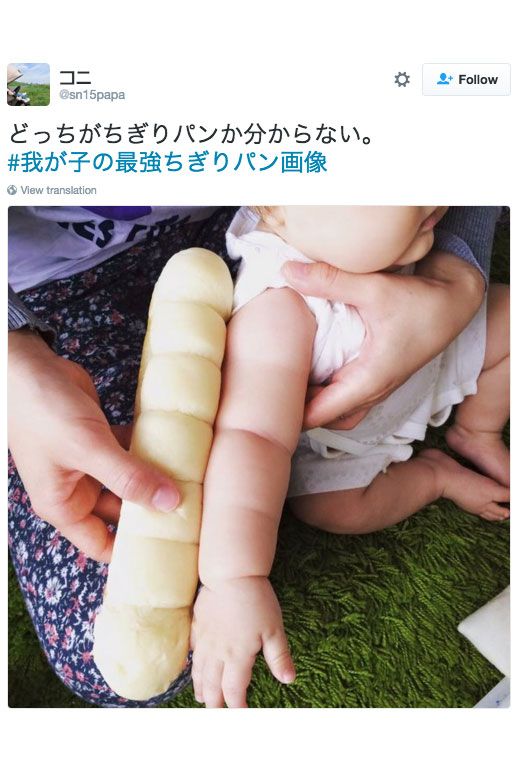 Indeed, I've noticed my own daughter's limbs look like doughy, just-out-of-the-oven loaves of bread. I only wish that, like these hilarious and inventive Japanese parents recently covered by BuzzFeed Japan, I had dreamed up a corresponding hashtag and started a meme. I also really, really hope that this isn't a viral stunt by some bread company. But living with regret and suspicion is simply part of adulthood.