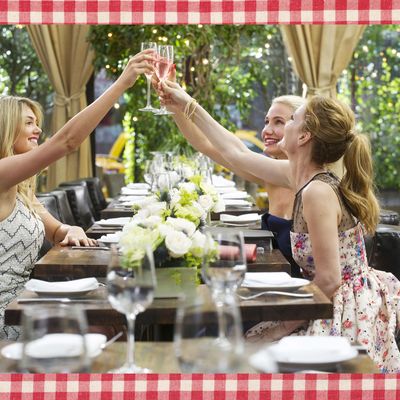 This could be you.
Photo: Barry Wetcher/Century Fox/Everett Collection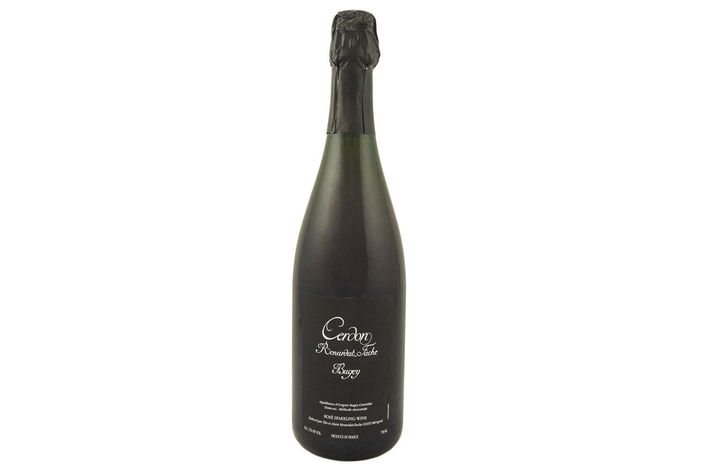 A weeklong series on the art of entertaining, for women who are too busy for Pinterest.

We're about to enter a five-month-long stretch of pink-wine weather. To celebrate the return of summer water, the Cut asked 25-year-old Piora sommelier Victoria James — one of Forbes's ten New York food innovators under 30 — for a comprehensive guide to the official drink of picnics and rooftops. Then we sampled it so that we might offer our own take. Read on for the best wines to chug, take on vacation, and put in your CamelBak.
Most likely to accompany brunch: Renardat Bugey
$27, Flatiron Wines
The Professional: "My absolute go-to picnic wine. It is a slightly sparkling wine with a bit of sweetness and a dark-pink color. It is the perfect wine to contrast salty cheeses and charcuteries."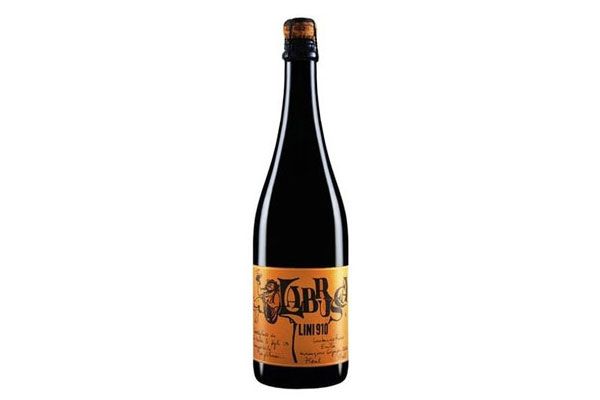 "Kind of tastes like I could have it for breakfast." — Aude White, publicist
Best doesn't-taste-like-a-rosé rosé: Lini Lambrusco
$16.99 Tribeca Wine Merchants
The Professional: "Sometimes the versatility of rosé is elevated with a bit of bubbles. Lini Lambrusco is a delicious pairing for hearty spring dishes like lamb and pastas in cream sauce."
The Cut:  "It tastes a little sour to me." – Ashley
Most likely to be bought in bulk: Gris Imperial
$23, Available at Piora

The Professional: "I have this by the glass at Piora. It is delicious, clean, mineral-driven, and extremely versatile. The perfect pairing for spring vegetables."
The Cut: "Yeah, this is the bottle I want to drink all summer. Delicious, super dry." – Megan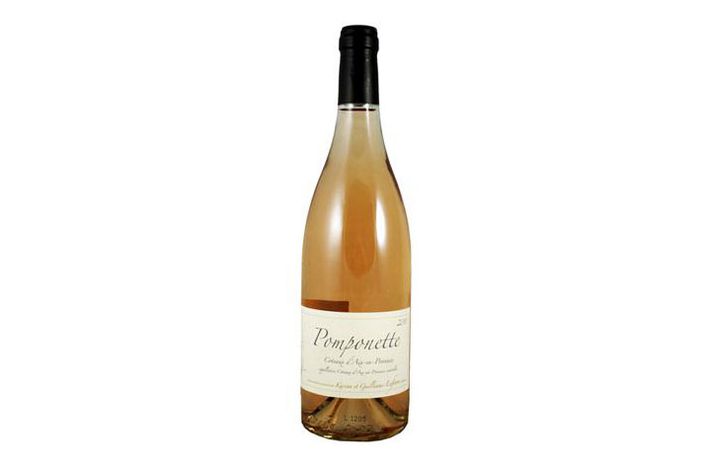 Closest to an actual rosé: 2015 Sulauze Coteaux d'Aix-en-Provence Rosé "Pomponette"
$15.99, Chambers Street Wines
The Professional: "A fun little wine that is an essential Provençal rosé to try. It is so lovely and delicate that it's hard not to drink the whole bottle."
The Cut: "It looks like the Gris, but it tastes the opposite." — Megan
"It's very floral. I like this one." – Ashley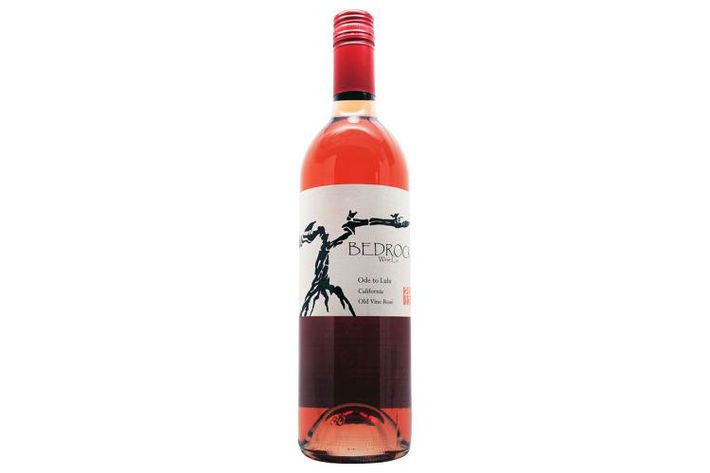 Best overall taste: 2015 Bedrock "Ode to Lulu" California Rosé
$24.99 Chambers Street Wines
The Professional: "If you cannot find Domaine Tempier, look for this American rosé instead. Here, the winemaker pays homage to Lulu Peyraud of the famed estate in Bandol. The wine, just like her, is a real firecracker. Made from old-vine Mourvedre (about 120 years old), Carignan, and Grenache, it is a stellar representation of what domestic rosé can be."
The Cut: "I want all the bottles of it." – Megan
"It's a richer, bolder Pomponette. I like this one." – Ashley Weatherford, associate beauty editor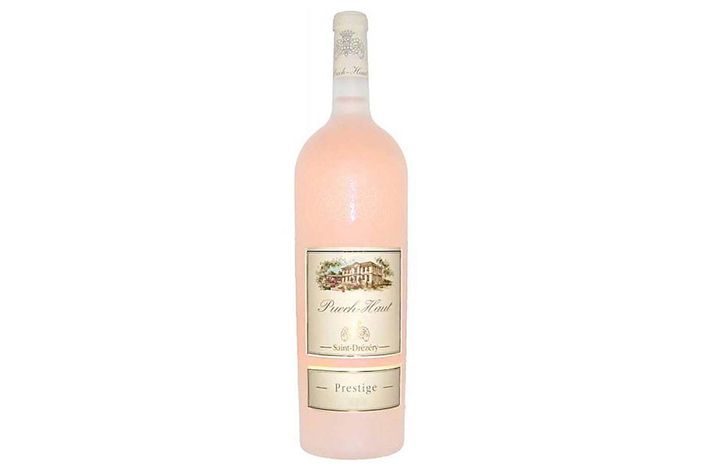 Overall aesthetics winner: Chateau Puech-Haut Saint-Drezery Prestige 2015 
$22 per bottle, Tribeca Wine Merchants
The Professional: "Hailing from a small town in the south of France, this biodynamic wine is made from Grenache and Cinsault. It is many things a rosé should be: light, easy, and pretty. Pair with typical sud de France Mediterranean cuisine."
The Cut: "It looks very French. Is it French?" – Ashley
"That one is my favesies. It's light, highly chuggable." – Eve Peyser, writer
"It's a rosé I would drink at a ski resort." — Leah
"Yeah, like when an older man invites me out and I want to impress him." — Eve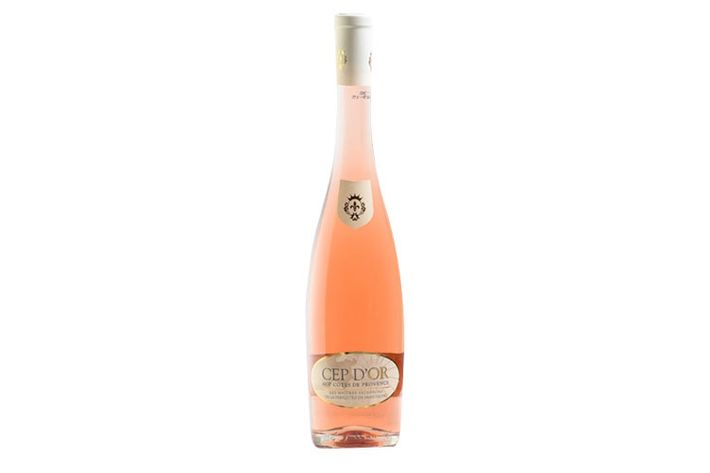 Most chuggable wine: Cep D'Or Aop Côtes de Provence, Les maitres Vignerons de la Presqu'ile de Saint-Tropez 
 $13.99, Tribeca Wine Merchants
The Professional: "In the 1960s, the growers of Saint-Tropez banded together to form this promotional outlet for their little-known wines. No need to summer in Saint-Tropez; this year take a few sips of this Provencal rosé instead. Chill down this traditional vintage-shaped bottle and throw it in your beach bag."
The Cut: "This one is my favorite. It's very dry. I get like, berry, melon, summer thing. It tastes like the kind of rosé I wanna drink in the summer." — Megan
"I like it, but it's boring." — Leah
"A good wine for chugging. It's an easy wine. It's the wine you order when you need a quickie glass." — Eve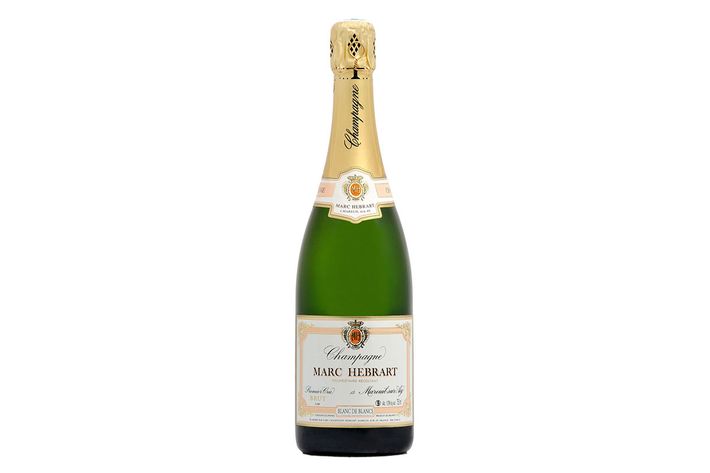 Chillest rosé: Marc Hebrart Brut Rose Premier Champagne
$49.99,  Available at Piora
The Professional: "My favorite value-driven rosé Champagne from a small grower-producer. It tastes like a bowl of wild strawberries and cream, it is perfect as an aperitif or before dessert."
The Cut: "It has a classy fizz or a zing. It's like a mellow rosé."  – Catie L'Heureux, associate editor
"I'm inclined to like it for the fancy bottle." – Aude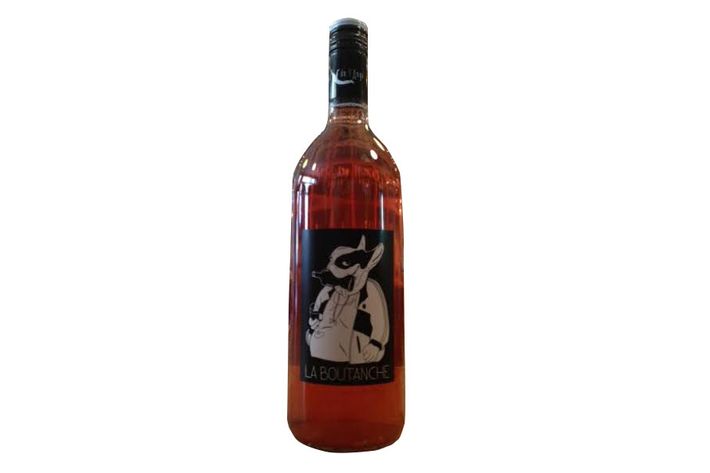 Most masculine rosé: 2015 Sot de l'Ange Touraine Azay-le-Rideau Rosé "la Boutanche" 
$16.99, Chambers Street Wines
The Professional: "In 2013, a young and ambitious winemaker took over this domain. After working with some of the best producers in the Loire valley (such as Huet) he now runs his own property, practicing biodynamics. Described as the ultimate 'glou glou' or 'glug glug' wine, it is made from Grolleau and is absolutely delicious."
The Cut: "This is me buying rosé for a dude." — Leah
"I like the label. It's, like, rosé goes metal." — Megan
"You know when you're drinking something and you know it's going to give you a headache? This tastes like that." — Eve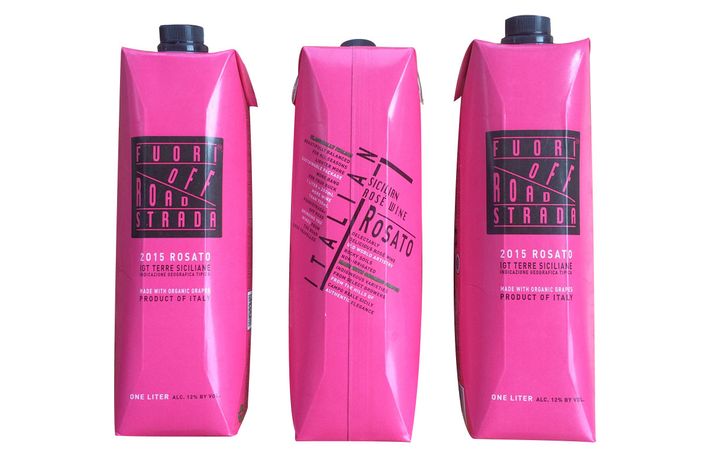 Best music-festival wine: 2015 Monte Bernardi IGT Terre Siciliane Rosato "Fuori strada"
$13.99, Chambers Street Wines
The Professional: "Friendly for the environment, these wines are bottled in Tetra Paks (a.k.a. juice boxes for adults). They are meant to consume young, so have fun with them and don't take yourself too seriously. Most wines these days are actually not vegan, but this one is, so animal lovers, take note."
The Cut: "It's kind of like … there. There's no turnoff about it." — Catie
"I love the design. It's really '90s." — Eve
"I would drink it if it were from a CamelBak in a boobie pack." – Leah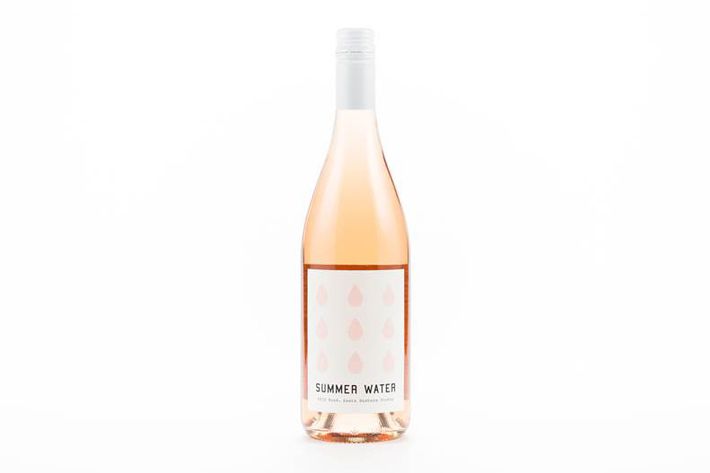 Drink-it-all-summer wine: 2015 Summer Water Rosé
$13,  clubw.com
The Professional: "Coming from Napa, this rosé is made from completely pinot noir grapes. The project is a collaboration between Yes Way Rosé and Club W. A good bit of acidity here, but with a plush mid-palate. Note, that this is not a replacement for actual water, even if you are tempted to make the swap."
The Cut: "You can taste the raspberry in this one – crisp and slightly more fruity, with a pretty label that makes a statement." — Catie.