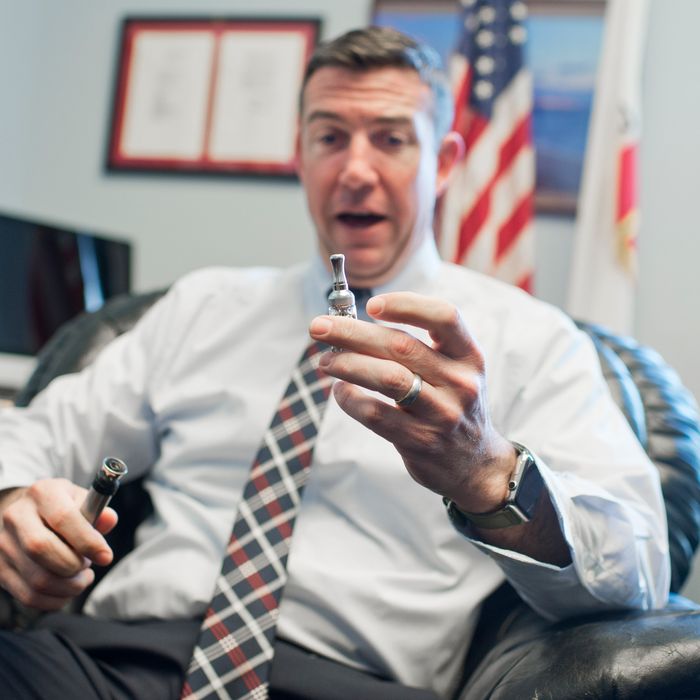 Duncan Hunter. Photo: Tom Williams/CQ Roll Call
Duncan Hunter was once a hot, vaping congressman, but since he endorsed Donald Trump, he is, alas, just "vaping congressman." But never fear — he has another list of descriptors: "gamer." In 2015, Representative Hunter racked up $1,302 of his campaign funds via Steam Games, reports the San Diego Union-Tribune.
These charges happened in the span of eight weeks — October 13 through December 16. Hunter's spokesperson, Joe Kasper, says these charges are actually a result of one credit-card purchase. He says Hunter's son used his father's card to buy one game, which resulted in unauthorized charges.
On Hunter's campaign-finance disclosure, he wrote this expense as "personal expense — to be paid back." But Kasper says none of that paying back will happen until a fraud investigation is complete. Hunter has until May 9 to respond to a letter from the election commission with an explanation for the money in question.
Bet you can guess which website is now likely banned from the Hunter household.