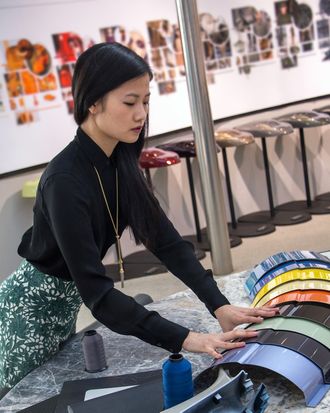 It's no secret that the automotive industry is male-dominated, but Ven Lai, creative designer at Chevrolet, is an exception. Lai was born in Vietnam and grew up in Florida. It wasn't until she took art classes in college that she realized she was interested in working with fabrics. "I think fashion is really fascinating," she says. "There's just a level of interest, of glamour, of fun, frivolity, and design that just made me gravitate toward it."
During her senior year in college, Lai participated in the CFDA and Target Design Initiative, submitting her portfolio to a group of employers. After she placed second in the nation, the General Motors team recruited her to work for them. "I didn't know the full aspect of what I was getting into. I just knew that I was open to the idea of design that would reach a large group of people, not necessarily just individuals who are interested in a garment. I liked the idea of designing something that would enhance someone's life."
When she started out at Chevrolet, her first project was working on compact cars globally. She came up with color stories, materials, and finishes for the interior and exterior of the vehicle. Finding the right "color spot," she notes, isn't as easy as it sounds. It takes infinite small decisions to land on the right color for a vehicle, one that's appropriate for the customer.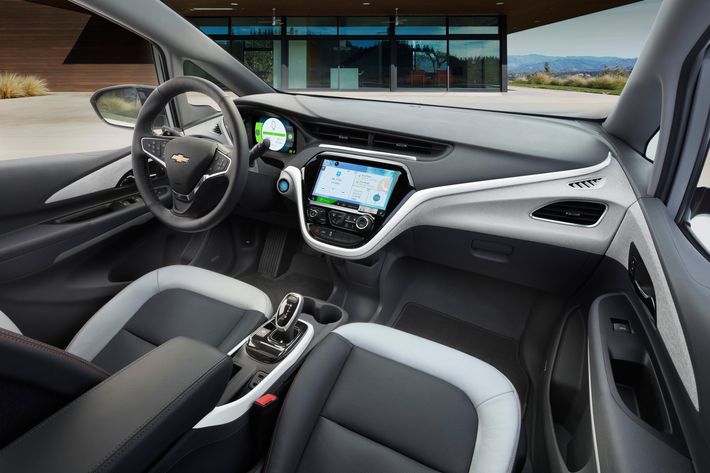 Working on one vehicle can take up to three or four years. It's a labor-intensive project that requires a certain patience and attention to detail. Lai has to focus on designing intricate patterns, finding long-lasting fabrics, sourcing the right leather for seats, and testing out how everything feels against skin under different weather conditions — and that's just the seats. "It's not just the design time. It's also collaborating with the engineering team to make sure what we're developing meets certain specifications and is durable."
Her fashion knowledge, she says, helps her keep the details in mind when designing, especially when it comes to craftsmanship. "If someone wants a full black interior, we do the simplest accent stitching, which creates a very handsome, easy-to-love interior, versus someone who wants a saddle-brown, rich color that has a more chromatic and expressive feel — that would be highlighted with another detail."
Unlike in fashion, though, where a customer might only buy a few pieces from a designer's collection, a car designer needs to make sure all of the elements work together in concert, since people only buy one vehicle.
In Chevrolet's new electric vehicle, the Bolt EV, the interior has graphic lines that come together to create a series of triangles. "Right now I'm looking specifically at Issey Miyake's archive to understand pleat work," Lai said. Her detail-oriented mind-set has surely pushed her career along, but she credits her success to her bosses, who she says are "strong women who have decades of experience in the industry."