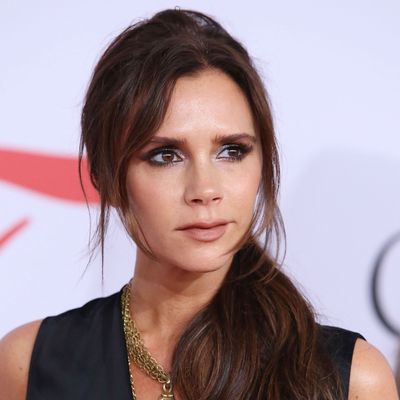 Victoria Beckham is designing posh makeup.
Photo: Taylor Hill/Getty Images
Following Tom Ford and Derek Lam before her, Victoria Beckham is the newest designer to partner with Estée Lauder on a limited-edition makeup collection. In a press release, Beckham said, "The whole process has been both inspiring and eye opening — from going back and revisiting the Estée Lauder archives through to working on the product with the Estée team, this feels like the perfect makeup partnership for me and my brand." It will be interesting to see what a Beckham-designed makeup collection will look, like since most of her runway makeup involves nude and muted shades. But get ready for it to spice up your life in September 2016. Say you'll be there.