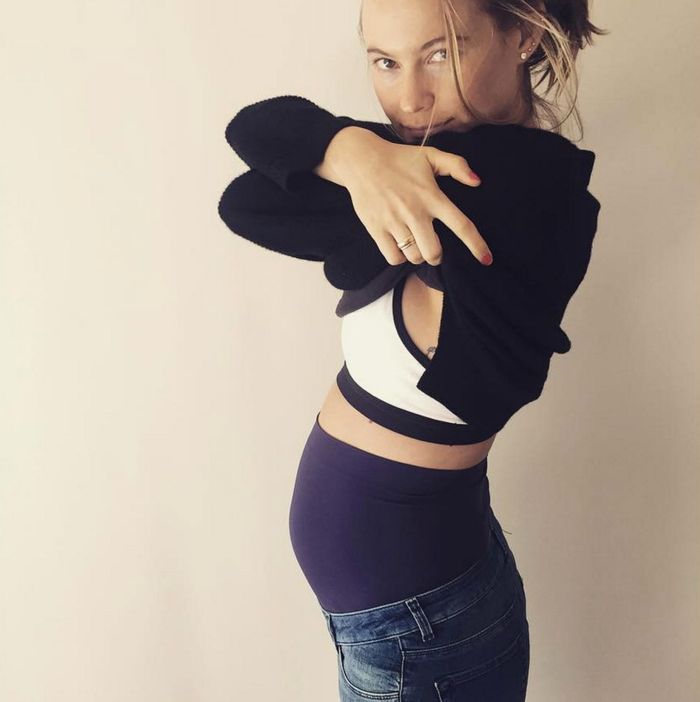 Behati Prinsloo.
Photo: behatiprinsloo/Instagram
Victoria's Secret Angel Behati Prinsloo, 26, is expecting her first child with The Voice judge Adam Levine, 37. She's having a great pregnancy so far, it seems. This weekend on Instagram she shared a photo of herself wearing maternity jeans, and then another photo of six of her selves wearing six pairs of maternity jeans:
"Yup took the plunge," she captioned the original photo. "First pair of maternity jeans and it feels so good."
To me, they look like regular jeans with a little Spanx underneath. Either way, it's nice to know Prinsloo likes them.