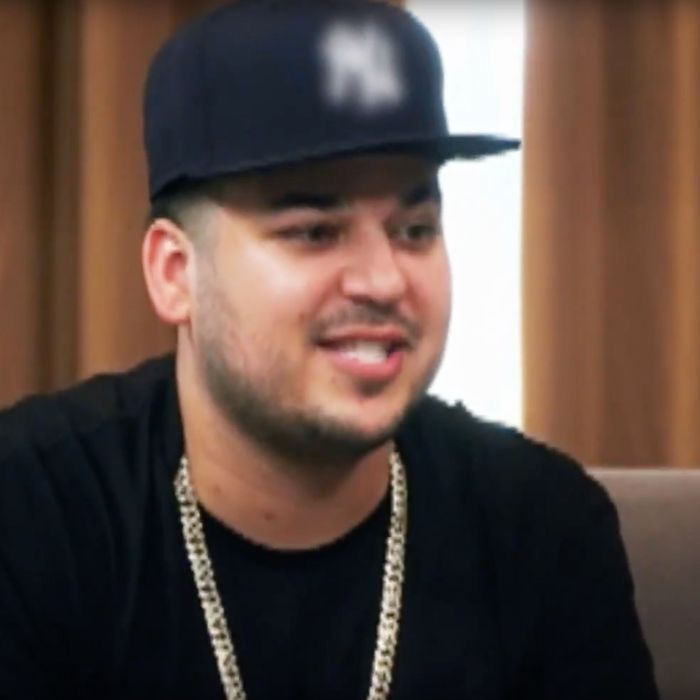 Rob Kardashian.
Photo: Courtesy of E! Entertainment
It's here, the moment we've all been waiting for: the clip from the newest season of Keeping Up With the Kardashians that shows the moment when the sisters find out that their brother Rob has proposed to his girlfriend, Blac Chyna, who has a baby with one of the sister's current boyfriends (keep up!). 
Again: This season is gonna be so damn good.