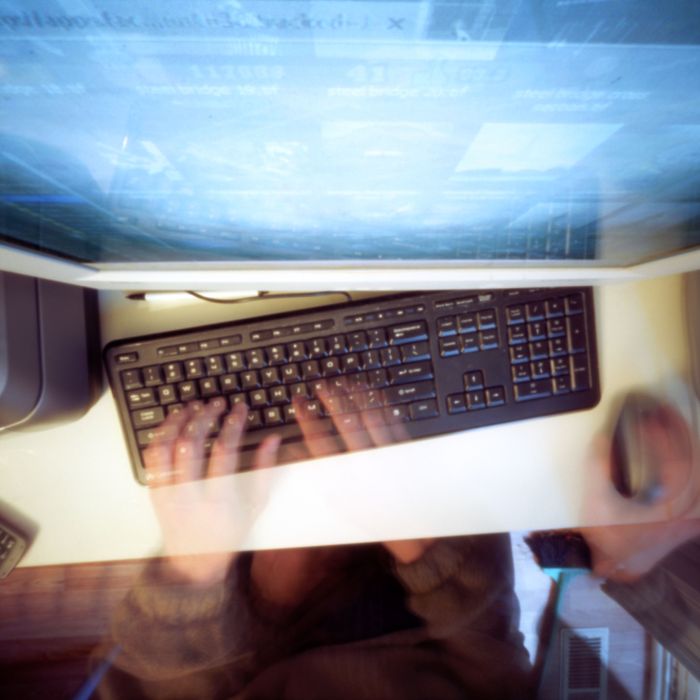 Photo: Zeb Andrews/Getty Images
Earlier this week, a Los Angeles Craigslist ad supposedly written by a mother soliciting help from a "feminism tutor" for her son, who was enrolled in a gender-studies class at UCLA, went viral. The now-deleted ad read:
My son, Nate, is 22 and a student at UCLA. He has been struggling the whole quarter with his gender studies class that focuses on feminism and feminist theories, and he has a big paper that will be due in a few weeks, and he has not even started. He's a very typical young man his age - finds the whole idea of feminism and gender studies boring and uninteresting. However his graduation is dependent on successfully finishing this class.
The mother needed a "women's studies / feminism tutor / writer" to help her son grasp the concept of feminism so he could finish college. But, because this is the internet and everything is a hoax, a Slate reporter who reached out to the Craigslist-ad writer discovered the person behind it wasn't a woman at all, and the truth was a lot more upsetting than a college kid being a stubborn dick about comprehending women's equality.
Slate columnist Ruth Graham contacted the mother, who said her name was Dr. Alexandra Rose, and asked "her" about the ad. But after some impressive Facebook sleuthing, Graham determined that the person who'd written it wasn't a mother and wasn't a woman and wasn't even someone with a genuine interest in learning about feminism: Instead, it was a man named "Nader" with a long history of harassing women online, who was, as writer Amanda Hess put it in a tweet, "looking to lure one his way."
In fact, Graham discovered, Nader's history of harassing women is so storied he was even the subject of a 2014 Guardian column:
The man who targeted me has been identified. His name is Nader, he is 25 and lives in California. He has been linked to at least eight different twitter accounts he uses to abuse women. In fact, the first rape threats he sent me came from the fake account he had created of yet another feminist campaigner he had been targeting.

He is so brazen about his incitement to rape me, so sure of his invulnerability, that he barely even tried to conceal his real identity. Unfortunately for him, in the course of harassing countless women he left a trail leading to his name, image, phone number, email address, Facebook page and pictures of him exposing his erect penis.
When Graham told the ad writer she knew he was Nader, he eventually confessed. She writes:
He made up the ad "to see what kind of responses it would get," though he couldn't explain exactly what he was hoping for. The whole thing was "sort of like a joke," he explained.
Using Craigslist to find more feminist women to harass? Hilarious.