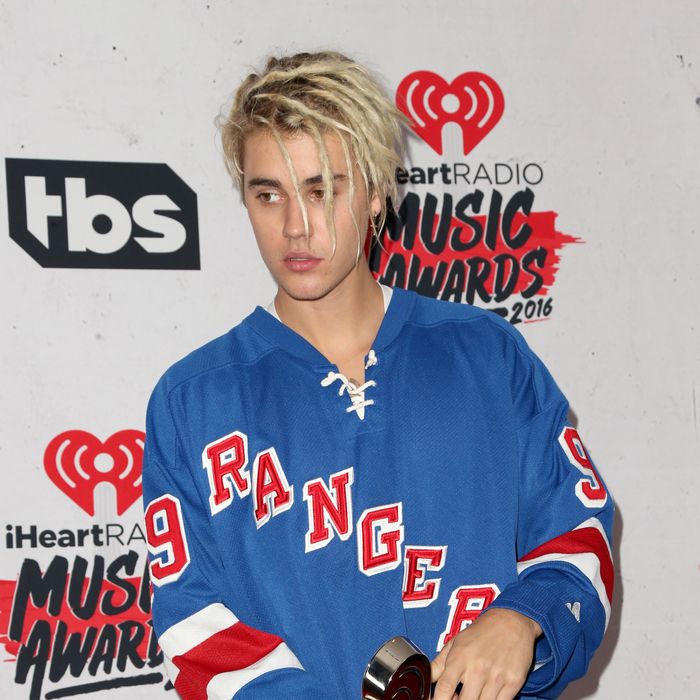 What. Is. Happening. Photo by Frederick M. Brown/Getty Images
Justin Bieber's hair looks like many things but not actual hair, muses the Twitterverse.
The Biebs won the Male Artist of the Year award and performed Sunday at the iHeartRadio Music Awards, but his hair is the real attention-grabber here. Besides looking like it could qualify him as King of the Crust Punks, dude's new do could really be any number of things.
The outcome of a little kid's play-salon experiment.
A very unhealthy or possibly dead plant.
Or possibly (definitely) just really disheveled dreadlocks. Whatever is going on there, people are not into it.
My money is still on Grinch fingers.