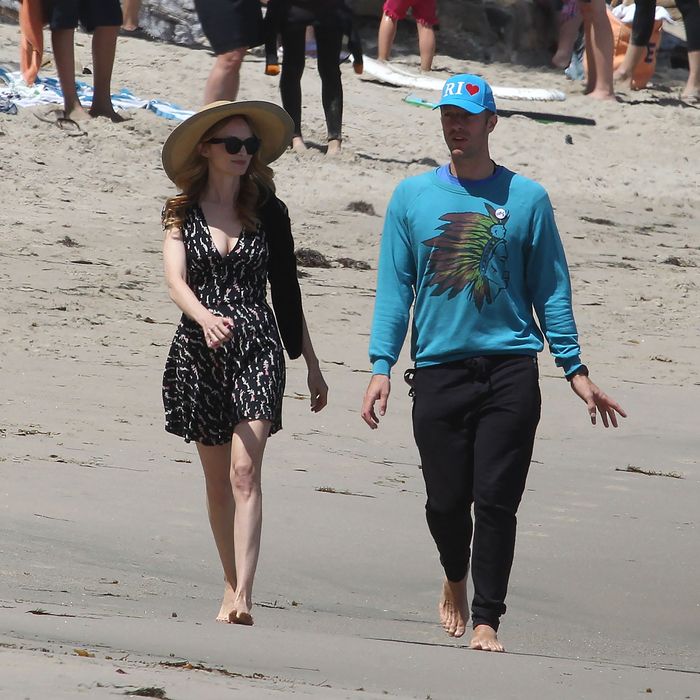 Chris Martin and ???
Photo: DOBN/RMBI/AKM-GSI
Two years ago, rock-and-roll dad Chris Martin consciously uncoupled from his blonde wife of 12 years, Gwyneth Paltrow. Shortly thereafter, he started dating blonde actress Jennifer Lawrence. Then, last year, he took up with another blonde actress named Annabelle Wallis. He was photographed walking along the beach with her in Malibu this weekend … or was he?
The tabloids and celebrity-gossip blogs aren't sure. Is that Annabelle Wallis in the paparazzi shot? The Daily Mail, Celebuzz, and Just Jared say yes: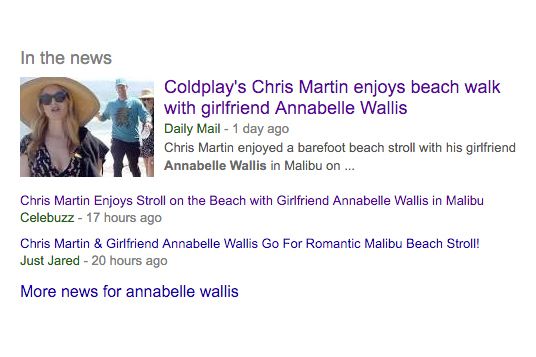 But Entertainment Tonight, the Daily Mail, and UPI think the woman pictured is the blonde actress Heather Graham: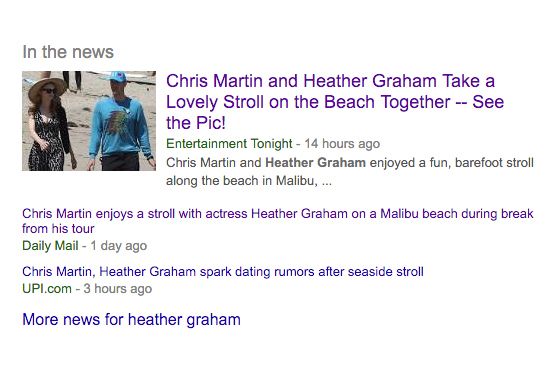 (The Daily Mail is especially confused.)
Chris Martin has yet to comment on which blonde actress he took for a romantic stroll this weekend — perhaps he does not know. To my eye, the woman in the photo is Heather Graham.
One question remains: Is Mr. Martin serious with that outfit?