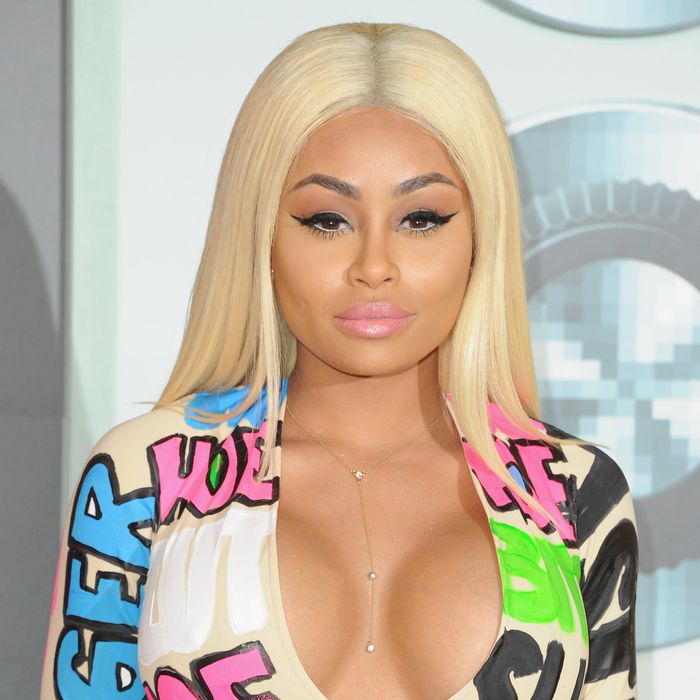 Blac Chyna (for now). Photo by Jon Kopaloff/FilmMagic
Blac Chyna, official fiancée of Rob Kardashian and owner of one blindingly huge engagement rock, is reportedly changing her name to Angela Kardashian upon marrying into the family. A rep for Blac Chyna, whose real name is Angela White, told People that she will be going by her birth name and adding on the Kardashian surname to boot.
Are you really going to make the switch, Blac Chyna? At least we have some more time with your name as is — change is hard, okay?