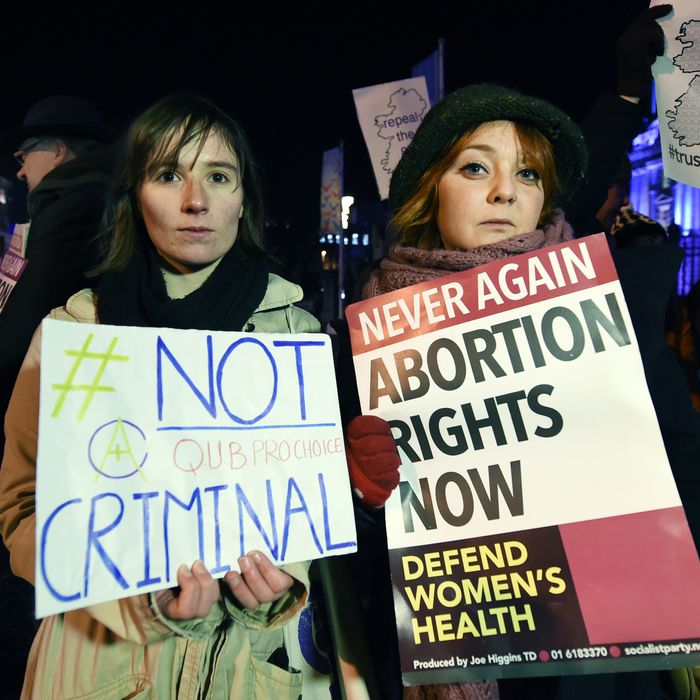 A January pro-choice rally in Belfast for the 21-year-old woman. Photo by Charles McQuillan/Getty Images
On Monday, in archaic-abortion-legislation news: A 21-year-old woman in Northern Ireland is facing a suspended prison sentence after buying the pills mifepristone and misoprostol on the internet to induce a miscarriage when she was 19. Her housemates reported the illegal act to the Police Service of Northern Ireland, according to The Guardian.
The woman pleaded guilty to "using a poison and of supplying the poison with intent to procure a miscarriage," according to the newspaper. If she were anywhere else in the U.K., the woman would not be facing charges, but Northern Ireland still has a strict abortion ban.
A high-court judge ruled in November 2015 that the ban violates the human rights of women and girls, but Northern Ireland's justice minister and attorney general appealed the ruling in January. As the Offences Against the Person Act 1861 remains in effect, women in Northern Ireland must flock to the U.K. to receive the care they need.