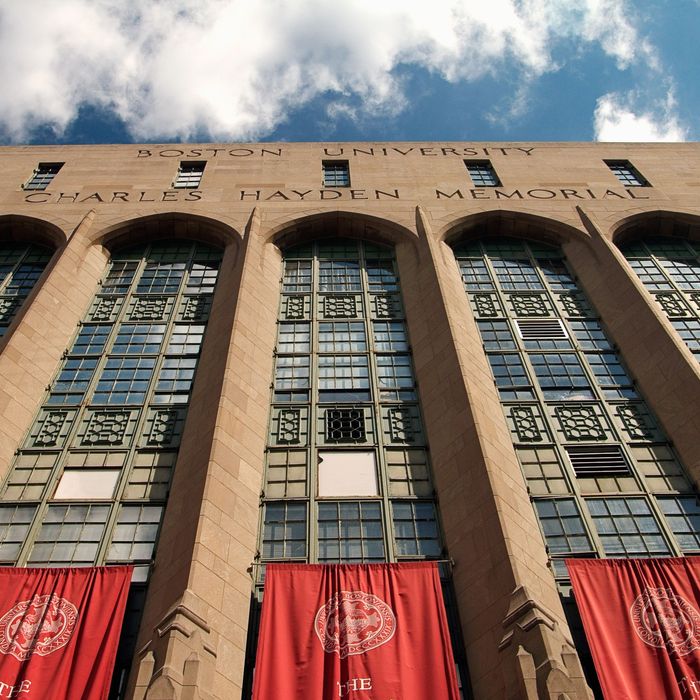 Photo: Gail Mooney/Corbis
Two students at Boston University — one former and one current — filed a suit in Suffolk Superior Court on Tuesday against a current music professor at the university, saying that he sexually harassed them. The suit alleges that Eric Ruske, an internationally recognized French-horn player and teacher at BU, harassed both women in person and over e-mail and text, and administrators at BU did nothing to stop it. 
Erin Shyr, the woman filing suit who is still a student at the university, told the Boston Globe that when the women approached administrators, they told them, "This is just his personality." The university did not comment on the complaint, and when the Globe attempted to reach Ruske for comment, he was out of the country and did not respond.
Shyr and former BU student Maria Currie allege that Ruske was known to make "offensive, vulgar, and sexually charged statements to students." The complaint also said that the teacher started greeting Shyr with hugs and kisses on the cheek. Shyr and Currie reported Ruske's behavior to the fine arts college in the university, and to the university at large, but were met with silence and assertions that it was Ruske's "vibrant and effusive" personality that perhaps prevented the teacher from knowing he was violating sexual-harassment policies with his behavior, the suit says.
Currie, in a phone interview with the Globe on Monday, said, "It was really angering, honestly, to learn that I had reached out to them multiple times and that what I didn't want to have happen — that Ruske harass someone else — it literally happened again, the exact same thing."