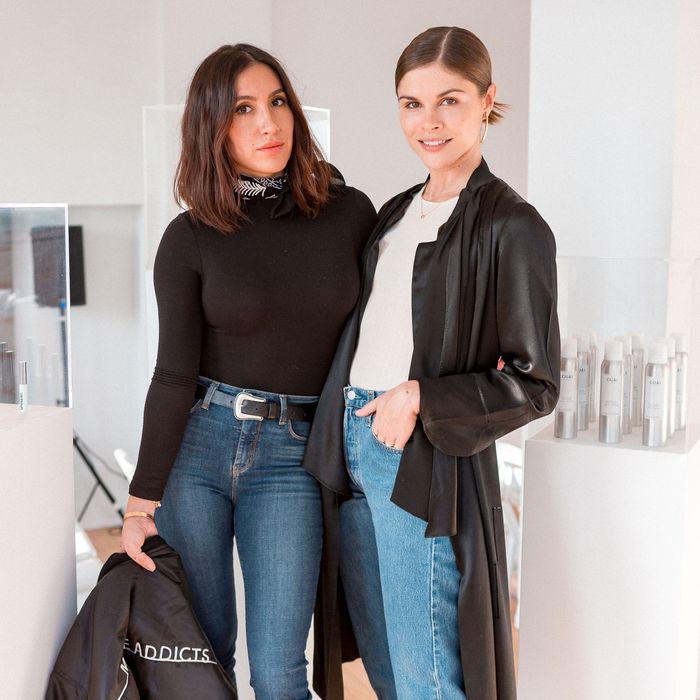 Jen Atkin and Emily Weiss
Photo: Courtesy of Glossier
If you keep up with any of the Kardashians, then you know Jen Atkin. The founder and CEO of hair-care line Ouai has been the famed family's hairstylist for years. Last week she traveled to New York for Into the Gloss's Top Shelf Live — a live rendition of the trademark rubric that delves into the bathroom cabinets and makeup counters of dynamic women.
In a conversation with Emily Weiss, the founder and CEO of Glossier, where Into the Gloss is an editorial platform, Atkin explained how she prepares:"If there are cameras around, I've learned through the years to put some mascara on. And maybe a full strip lash." She went on to opine that a sleek "Sade bun" is like a facelift, and Troy Surratt's eyelash curler is "amazing."
The live Top Shelf touched on other topics, like the importance of supporting other women and the unappreciated grind of becoming a beauty blogger. How Atkin prepares to face the day working for the Kardashians was the cherry on top.