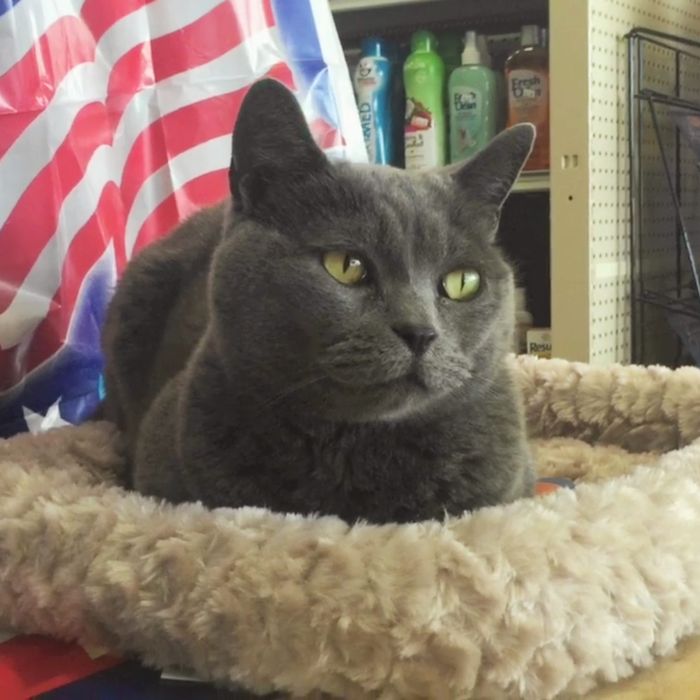 Stump the cat
Photo: New York Times
Like all other elections, 2016 is shaping up to be a real "vote for the lesser of two evils" year. But it doesn't have to be that way. What if there was a candidate without a shady past or questionable policy ideas? A candidate who can reject partisanship in favor of truly getting things done for the good of the American people?
There just may be one yet: Stump the cat.
Stump lives in All About Pets, a pet store operating out of a strip mall in Warwick, Rhode Island — a strip mall that happens to include offices for three presidential candidates. After Trump set up his headquarters there, owner Denise Rachiele said customers would come into the shop saying that they'd vote for her cat, Stump, over Trump. So she did what any enterprising cat mom would do: She encouraged Stump to run for president.
The New York Times tracked him down to find out where he stands on the issues. According to Rachiele, Stump helped legalize catnip and thinks that "the world really needs to take more naps."
We're sold.