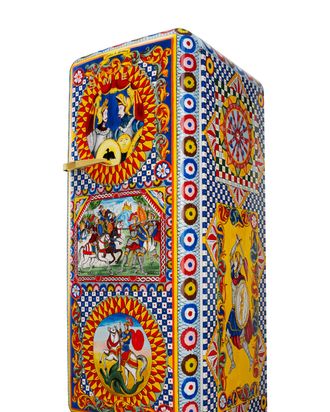 Photo: Mauro Smeg/Dolce & Gabbana
If you're tired of your old white fridge, you may want to send your landlord this link. Dolce & Gabbana teamed up with Smeg to create a special series of exclusive, limited-edition, hand-painted refrigerators. That's right — Domenico Dolce and Stefano Gabbana have found a way to apply their extravagant Italian vision to the place you store your leftovers.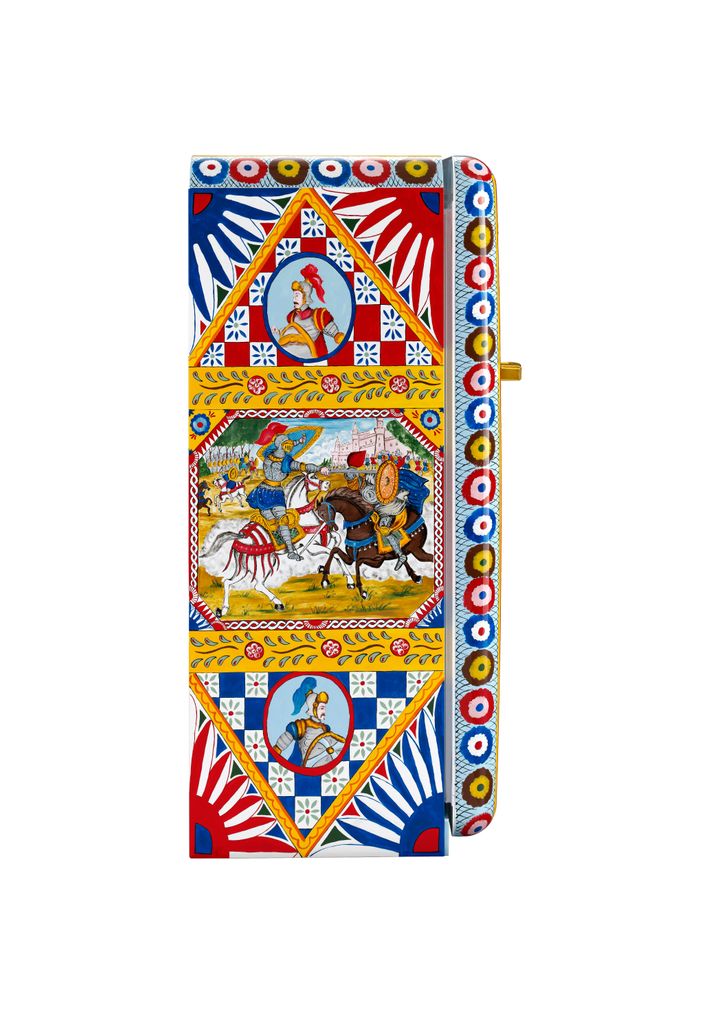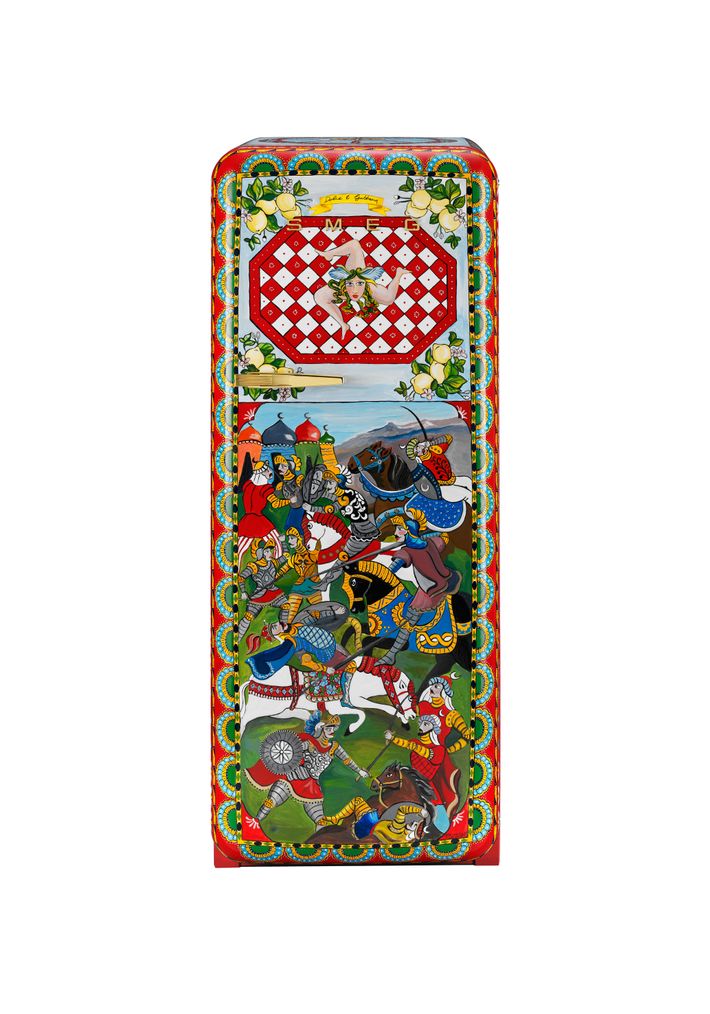 Each Fab28 refrigerator features images by Sicilian artists with iconic local imagery like lemons, the trinacria symbol, medieval knights, and battle scenes. Only 100 were created, and they're available for purchase at Dolce & Gabbana for roughly $34,000.