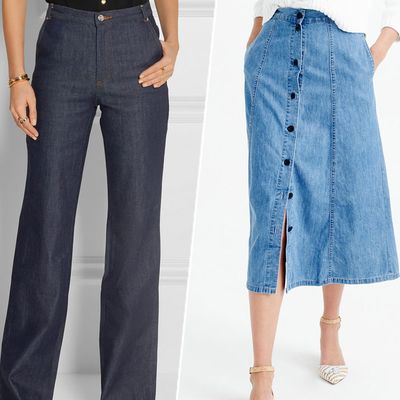 Denim is never going to go out of style — but that doesn't mean you can't update your jeans. To help you prepare for summer 2016, we've narrowed down the best trends from the runway and real life. If you're looking to make a statement, try dip-dyed, embroidered, or fringe jeans; if your style is more classic, we've got updated takes on cropped jeans and high-waisted skinnies. Either way, click through the slideshow to see ten denim trends to try out now.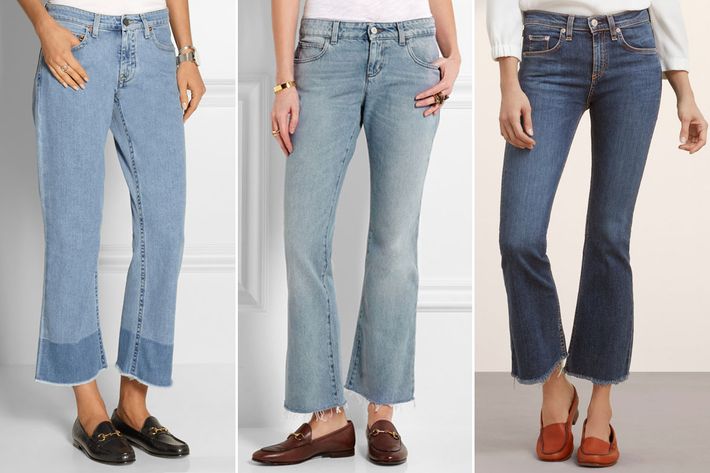 Cropped and Flared
Look for a pair that are high-waisted, with a tight fit on the thighs. And remember this general rule: The wider the flare, the higher the heel you'll need to balance it out.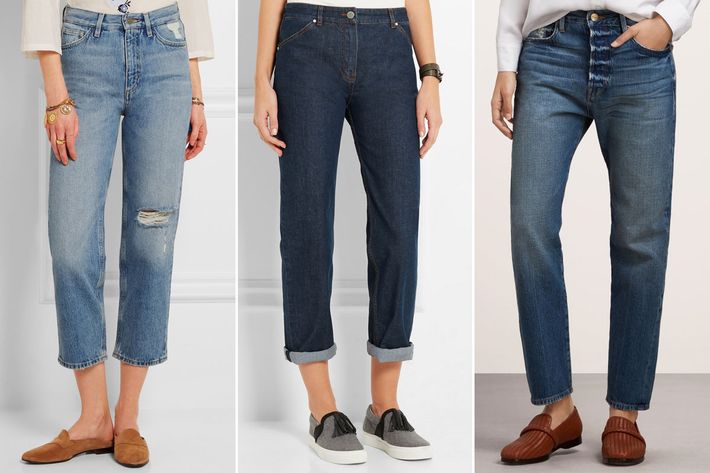 Cropped Boyfriend
If you prefer more leg room and less of a "fashion girl" vibe, look for a cropped boyfriend jean. The crop keeps them from looking as slouchy as more classic boyfriend styles, and the pegged ankles are flattering.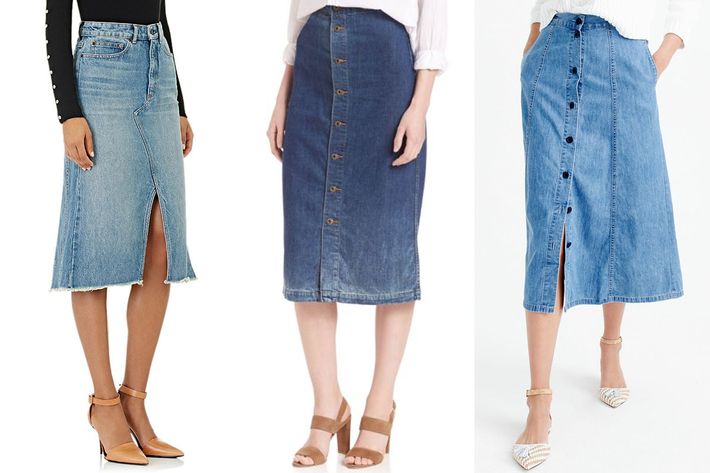 Denim Skirt 
You probably wore one of these in high school at some point, but they say everything comes back eventually. We recommend finding one with a vintage feel so it doesn't look so stiff.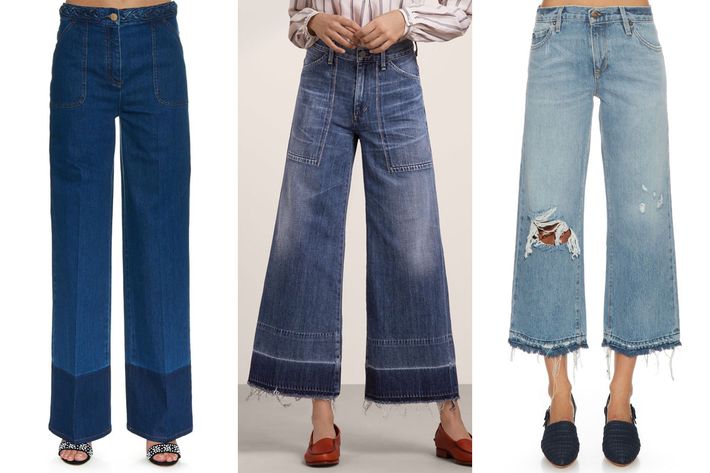 Dip-Dye
After Rachel Comey made this look famous, designers knocked it off in every possible way, and it's still going strong. If you don't already have a pair, look for one with a more universal fit to modernize the look and give it a longer life in your closet.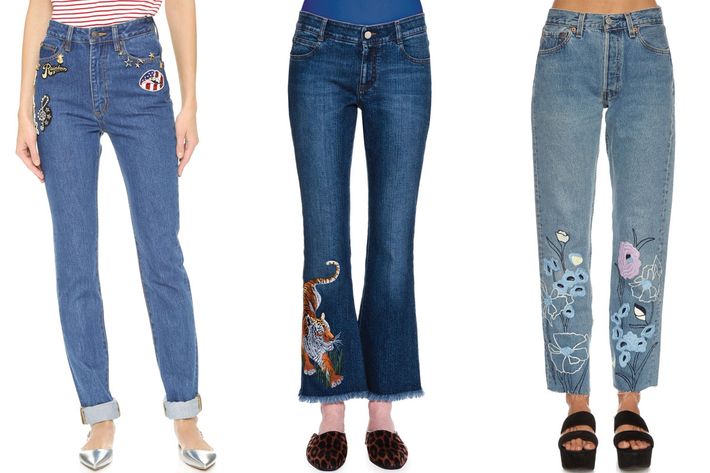 Embroidered
It's not everyone's cup of tea, but embroidery is a fun way to change up your usual denim routine. To make the look less kitschy, pair your jeans with a simple T-shirt and neutrals for a clean, chic approach.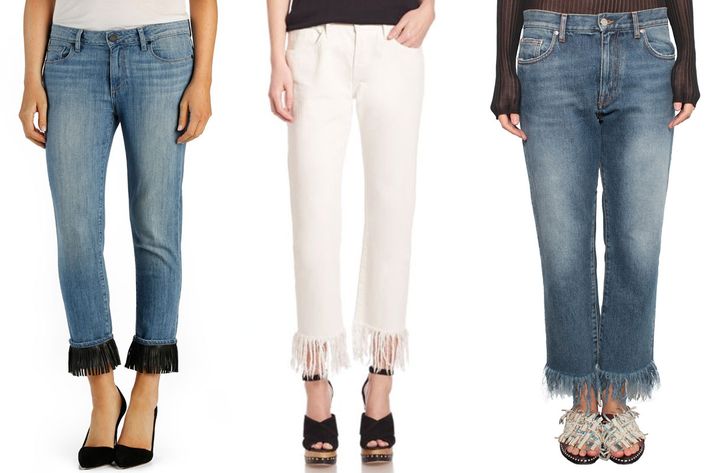 Fringe
Like dip-dye, the unfinished hem has some real staying power. Wear these jeans with a statement blouse and heels, or keep them casual with a T-shirt and sneakers; either way, it's an easy way to make your denim edgier.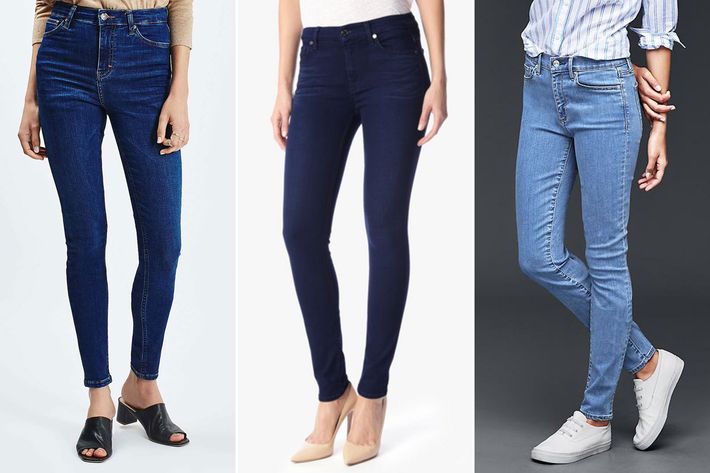 High-waisted Skinny
Designers may have strayed from this classic style, but off the runway women still love it because it's so versatile and foolproof to wear. The latest evolution of the look is made from raw denim for a vintage feel.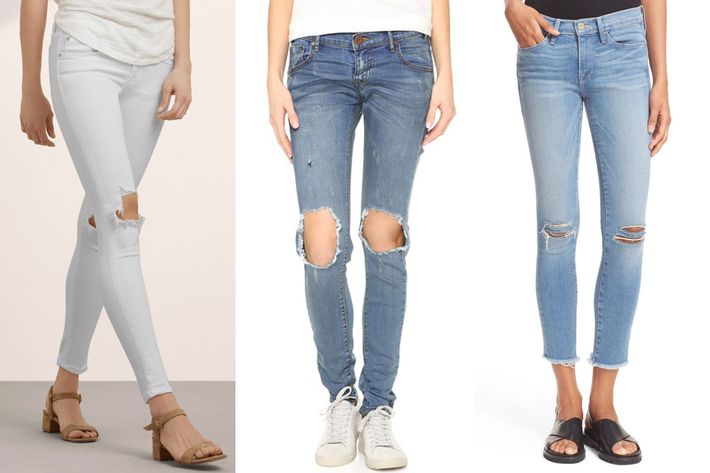 Holes for Days 
Jeans with large holes have become a street style staple — just ask Gigi Hadid or Kanye West. To keep them from looking slouchy, pair with a tucked-in blouse and heels.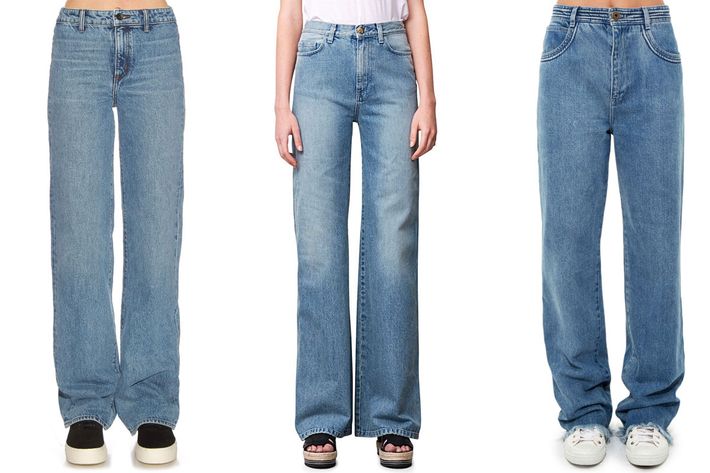 Raver
They're back! But because low-slung Aaliyah jeans are such a runway trend, they're hard to find in real life. These Rodebjer ones are super slouchy, with extra-long legs that will make you look cooler than anyone else.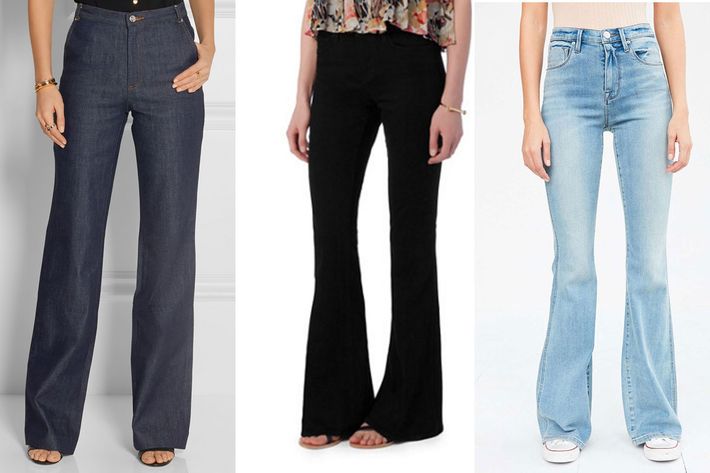 Wide-Leg
Flare jeans bring '70s charm to any occasion. Since the hem is so long, you'll probably have to wear with heels, but that'll just make your legs look even longer.