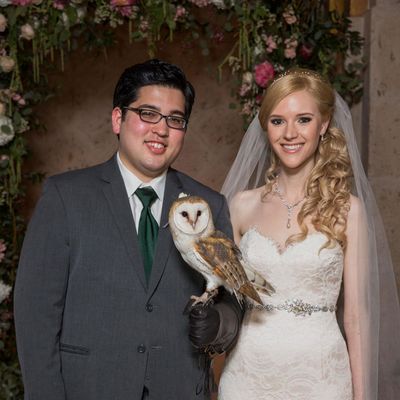 Samuel Goetsch and Stephanie Dodd
Photo: Steve Lee/HotSpot Media
The first generation of people who read the Harry Potter books as children have grown up and are getting married — and with that comes the inevitable rise of Harry Potter–themed weddings.
One of these is the nuptials of Texas couple Stephanie Dodd, 26, and Samuel Goetsch, 25. Dodd is a fervent Harry Potter fan, saying, "I was 10 years old when I started reading the novels and they helped me through a really difficult year of school when my best friend moved away." Oh, but if only she knew that 16 years later she'd be spending $65,000 in American human currency (not wizard coins from the goblin bank) on a Harry Potter–themed wedding!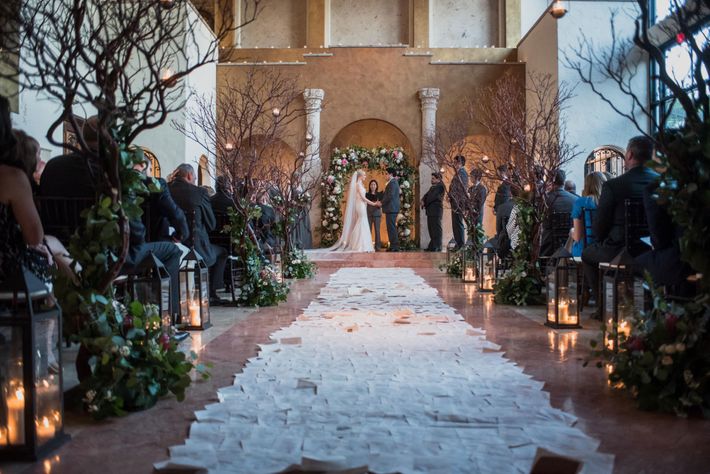 Dodd walked down an aisle made of pages ripped straight out of J.K. Rowling's works and an owl flew to deliver the rings to Goestch's best man. After the ceremony, the reception took place in a room made up like the Great Hall (a.k.a. Harry Potter's cafeteria) and included details like a Forbidden Forest–themed wedding cake and "potion" cocktails.

A customized house crest with their patronuses (an animal spirit guardian) was printed on the dance floor, and the room was filled with Quidditch (wizard sport) posts.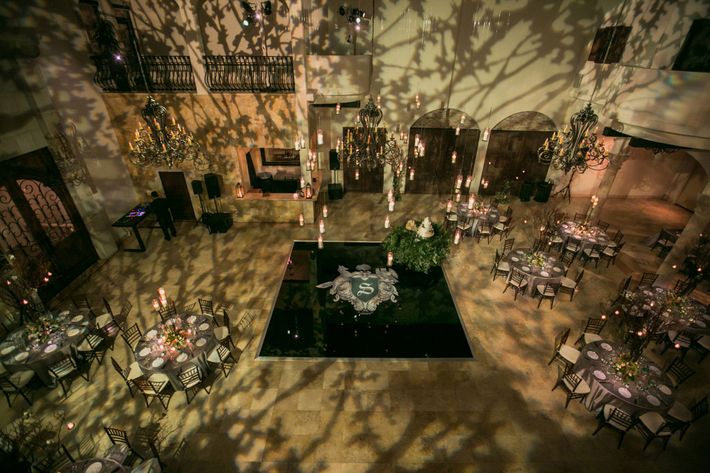 The wedding lasted for ten hours for the 100 guests, the majority of whom "didn't know Harry Potter very well," Goestch told the Daily Mail.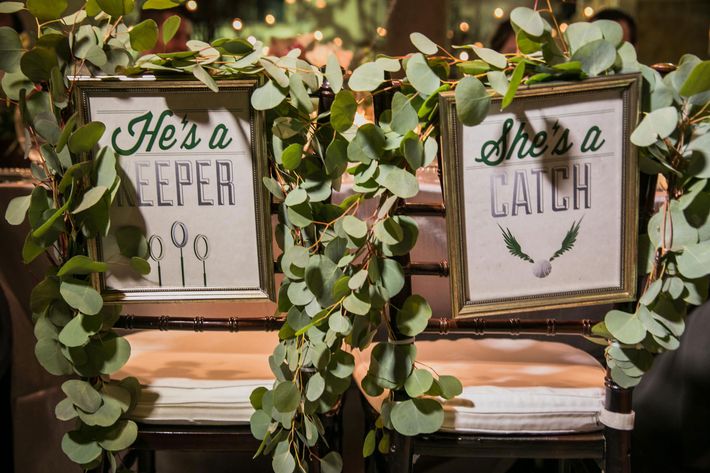 One thing in particular stood out as the wedding-day hit: the owl. It was "definitely everyone's favorite part of the wedding," Dodd says. "People were approaching me throughout the day and I was expecting a compliment on my dress or something, but instead they just wanted to know more about the owl."
Congratulations to the $65,000 owl!