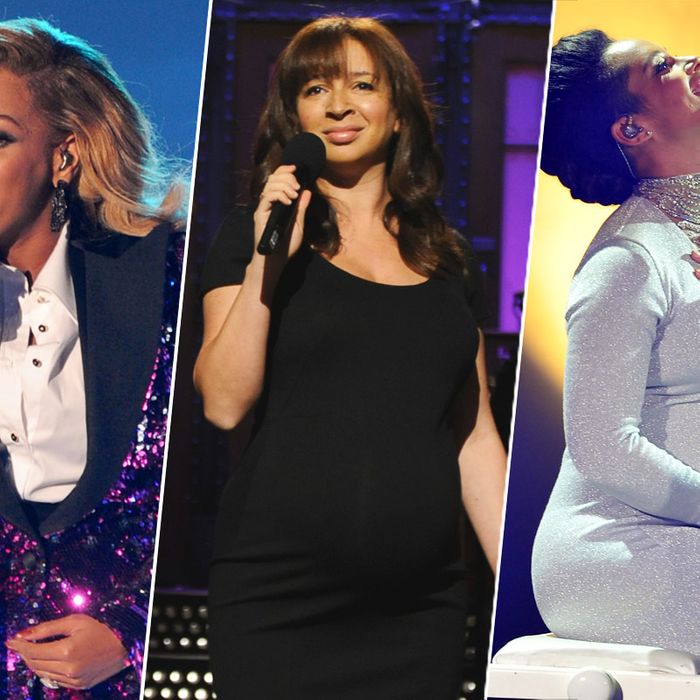 Visibly pregnant women on stage are kind of having a moment. Stand up comic Ali Wong's Netflix special, Baby Cobra, recently debuted to much deserved buzz, partly because she filmed it while she was seven-and-a-half months pregnant.
We see pregnant celebrities in the wild all the time, but it's less common to see them actually performing while gestating. Joan Rivers, perhaps the mother of this phenomenon, did stand-up on The Ed Sullivan Show when she was seven or eight months pregnant with Melissa, back in 1967. She didn't mention the pregnancy directly, and later said that plenty of critics thought she shouldn't have been on television in her condition.
Almost 50 years later, the phenomenon still warrants comment because of how rare it is, even though for most professional performers, there's no physical danger involved in working well into their pregnancies. Ever since I Love Lucy, pregnancies have been written into some television shows, but women still tend to drop out of the public eye at the end of their pregnancies, when they're at their largest.
Not performing while pregnant is, obviously, totally fine. But anyone who's ever dragged herself to the office in the third trimester can appreciate a singer or comedian who doesn't let her bump get in the way of bringing down the house. Here are some of the most memorable pregnant performances from the past decade.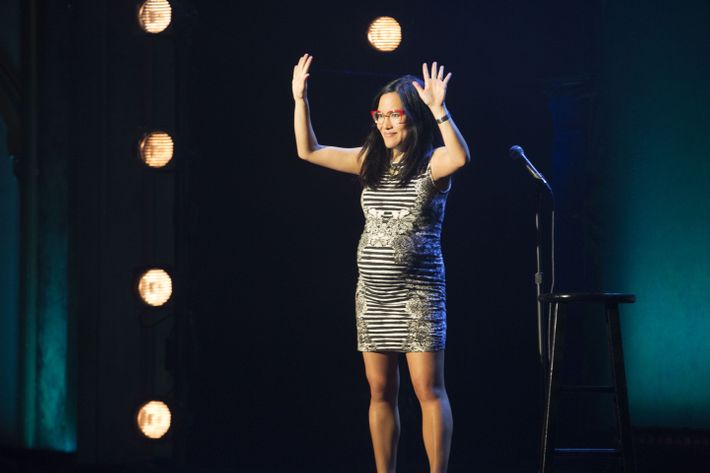 Ali Wong, Baby Cobra, 2016
The stand-up comic was already into her third trimester when she filmed her special — now on Netflix — but she didn't let that get in the way of dirty jokes or pregnancy humor.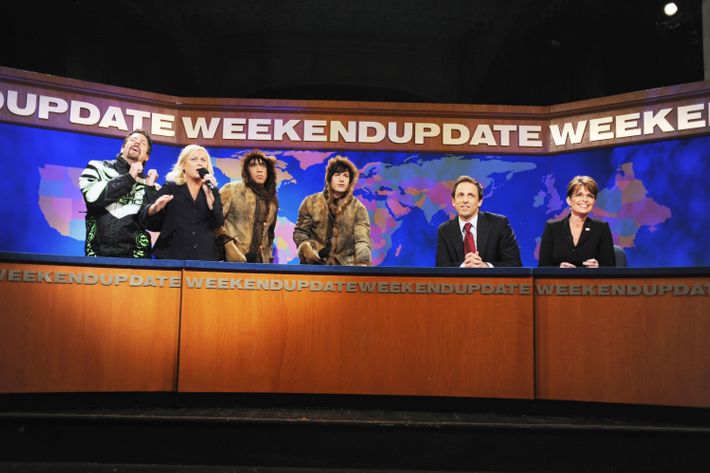 Amy Poehler, Saturday Night Live, 2008
The Saturday Night Live comic has said she was "just trying not to give birth" when she rapped with Sarah Palin (with Jason Sudekis as Todd Palin) in October of 2008, just six days before her son Archie was born. Poehler later detailed the experience in her book,Yes Please.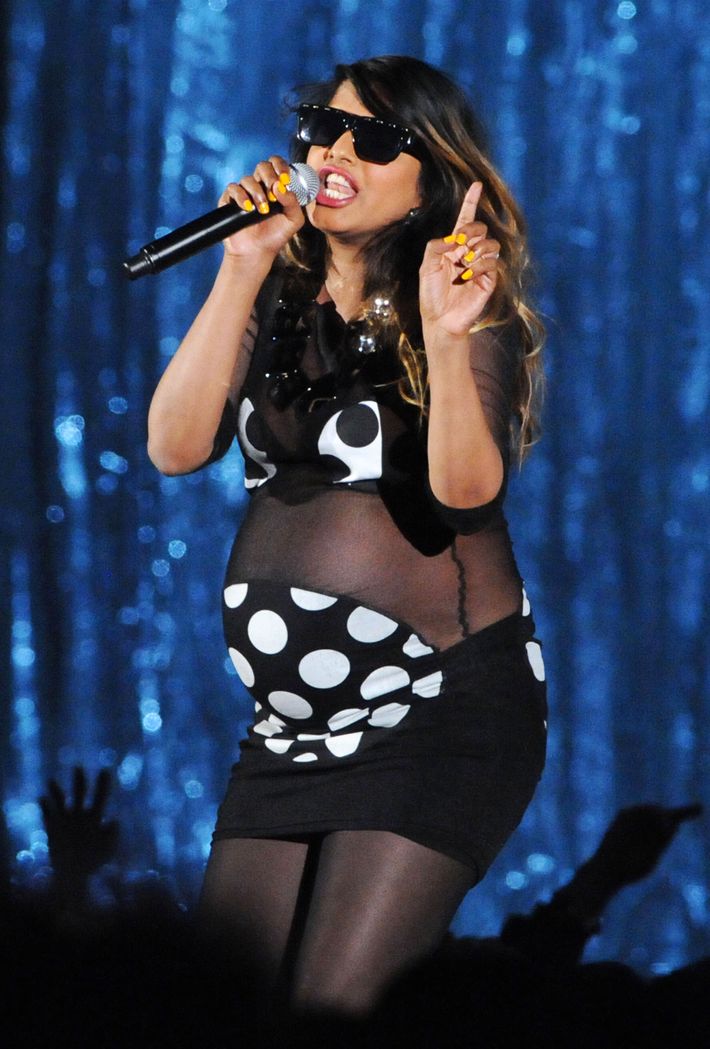 MIA, Grammy Awards, 2009
In February of 2009, singer MIA burned through "Swagga Like Us" (which samples her hit "Paper Planes") with TI, Jay Z, and Lil Wayne at the Grammy Awards. She wore a sheer, custom-made outfit, and, oh yeah, she was due to give birth that day, though her son obligingly postponed his arrival until three days later.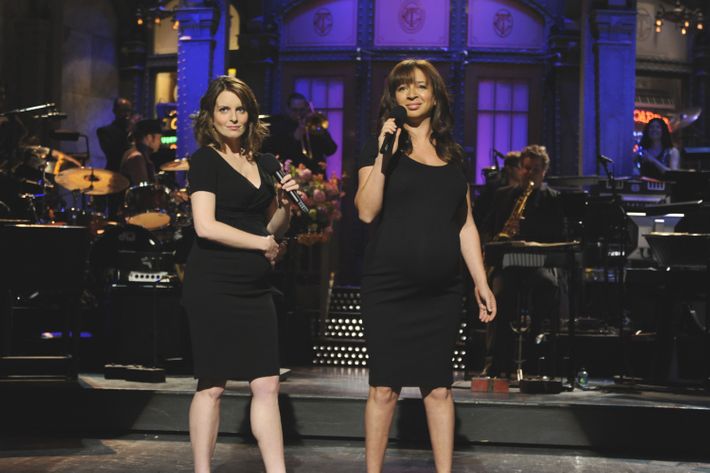 Maya Rudolph and Tina Fey, Saturday Night Live, 2011.
The SNL veterans delivered a "Mother's Day message" in May of 2011. Fey was six months pregnant and Rudolph was even further along when they duetted to their unborn babies, "You are the proof that we've been doin' it."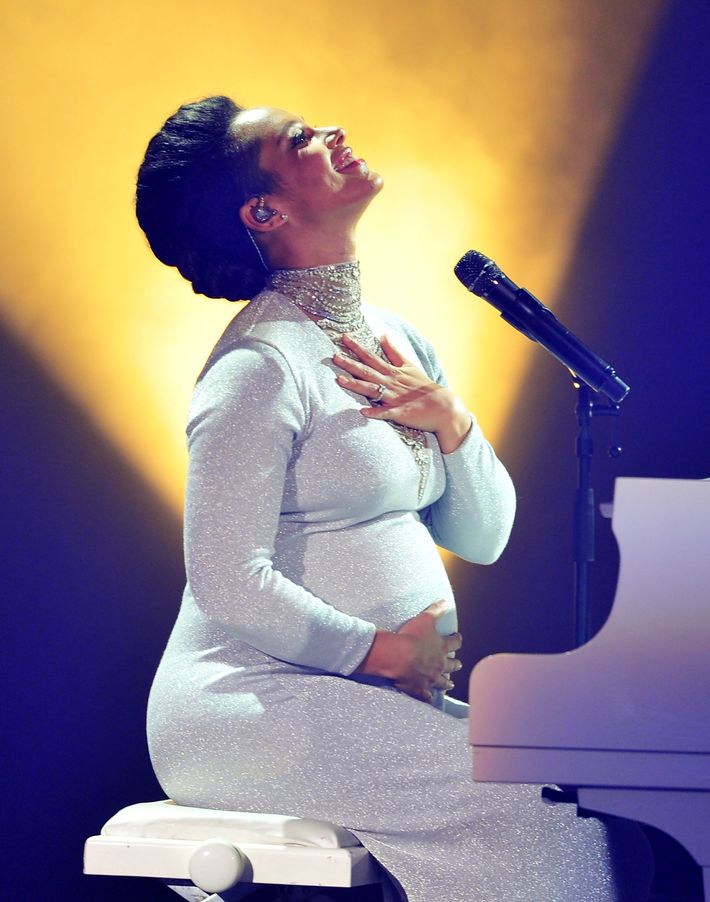 Alicia Keys, MTV Europe Awards, 2014
The singer was a month away from her due date when she hit the stage in November of 2014 to sing "We Are Free" in Glasgow at the MTV Europe Awards, wearing a round pompadour to match her round belly and bedecked in maternity jewels.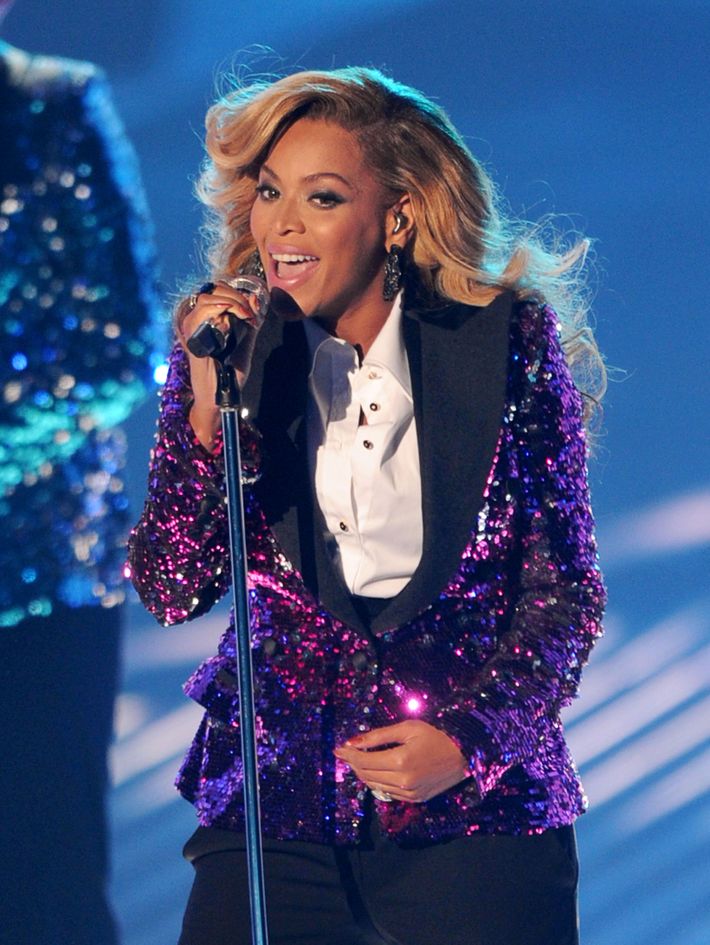 Beyoncé, MTV Video Music Awards, 2011
Probably the best "I'm pregnant" announcement ever came when Beyoncé let everyone know she was expecting, on the red carpet at the MTV VMAs in August of 2011. Later that evening, she gave the first glimpse of what was possibly world's most sought-after baby bump when she pulled off her blazer at the end of her performance of "Love on Top."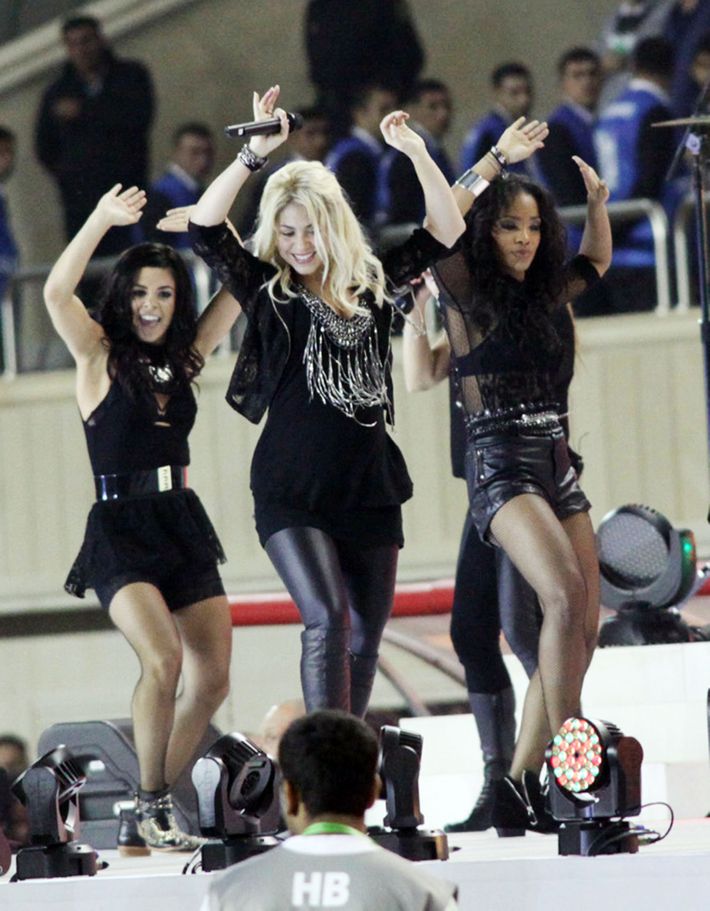 Shakira, Women's World Cup, 2012.
The first time Shakira performed after announcing that she was pregnant with her first child, she was at the Women's World Cup in Baku in October of 2012. Saying it was her baby's "first time on stage," she performed her hit "Waka Waka (This Time For Africa)." She later gave birth to a son in January of 2013.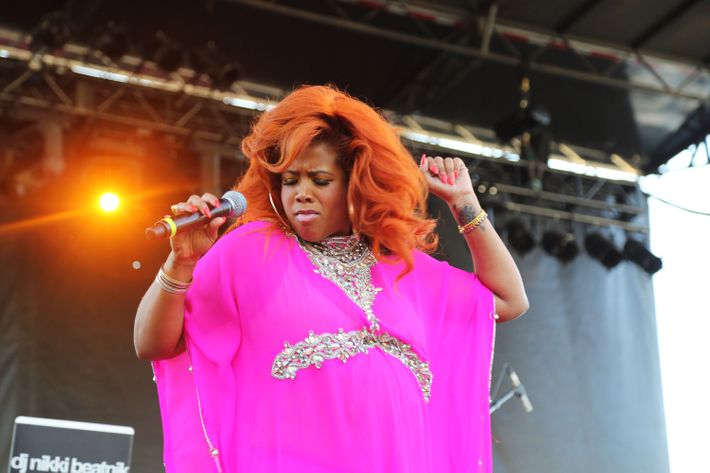 Kelis, Afropunk 2015.
Kelis surprised everyone when she appeared on stage for an appearance in New York City at Afropunk 2015. Her pregnancy, which had previously gone unreported, was pretty far along: She gave birth three months later.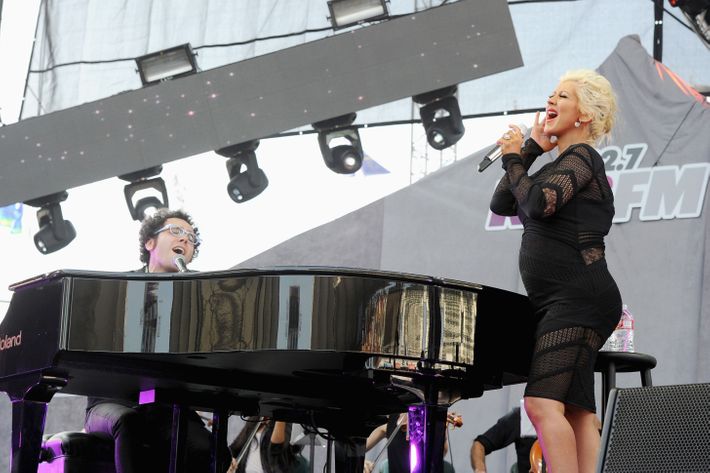 Christina Aguilera, KIIS FM Wango Tango, 2014.
Because it is literally impossible to make a list of people stealing the show — any show — without including Xtina: The singer performed in Los Angeles at a KIIS FM show in April of 2014, just three months prior to giving birth to her second child, a daughter.