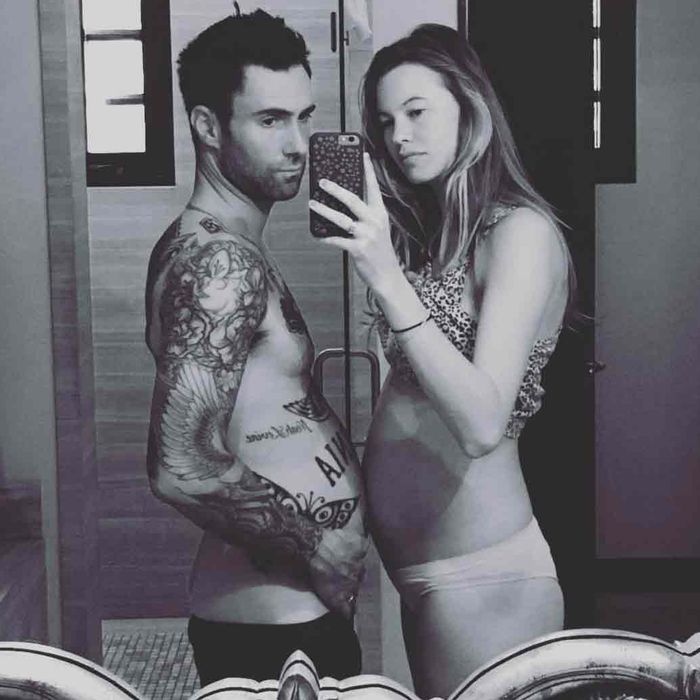 Adam Levine and Behati Prinsloo
Photo: adamlevine/Instagram
Model and Victoria's Secret Angel Behati Prinsloo and singer and Maroon 5 Angel Adam Levine are expecting a baby together. Prinsloo is 20 weeks along in her pregnancy, and so is Levine.
Much like how a pregnant mother humors her toddler when the child sticks out her belly and pretends to have a baby in there, too, Prinsloo took a stomach-to-stomach shot that Levine posted on Instagram and captioned "Week 20 and I'm finally popping! #impregnanttoo."
Yes, you sure are, Adam. Now go sit in your Voice chair while the grown-ups have a grown-up conversation.