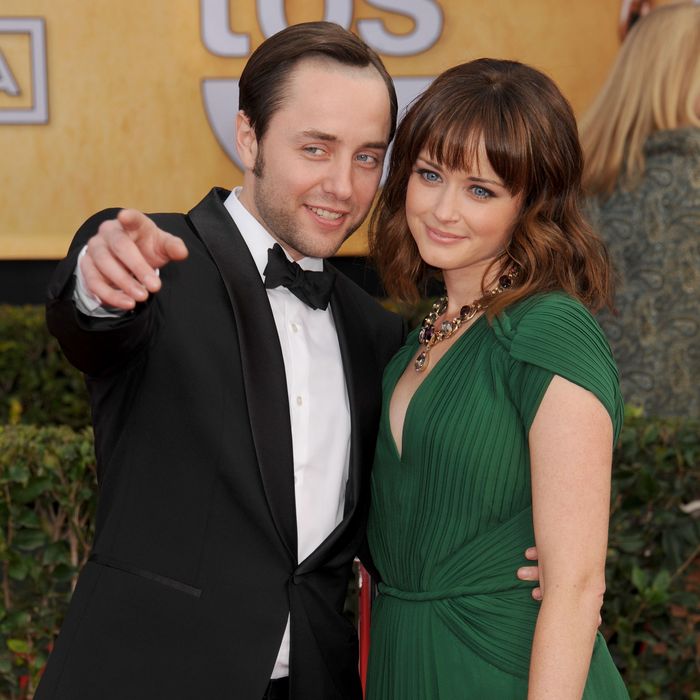 Parents since fall 2015. Photo: Gregg DeGuire/WireImage
Gilmore Girls and Mad Men have spawned. In other words, Alexis Bledel and Vincent Kartheiser had a baby. And turns out the little Mad-Gilmore babe (okay, let's keep brainstorming nicknames here) has actually been around for a while. The pair's son was born last fall, reports Us Weekly. So these two are officially the winners of stealth parenting — at least six months under the radar.
Reportedly, Luke (Scott Patterson) was the one who hinted at the news when he called Alexis "a proud new mother." A proud new mother who devises an undoubtedly genius plan to hold off the media and their clickbait-y headlines: total Rory move.