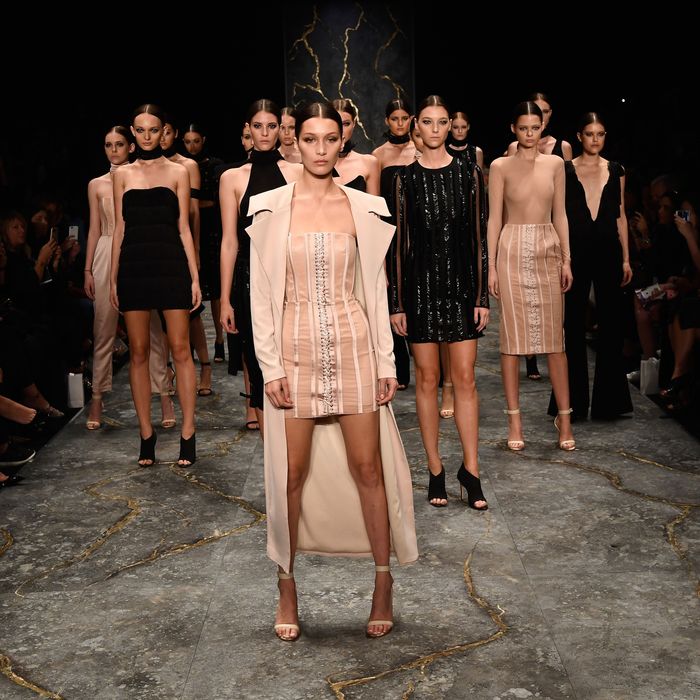 Photo: Stefan Gosatti/Getty Images
At yesterday's Misha Collection spring runway show, there was a lot to take in. Bella Hadid opened and closed the show, which is one of Sydney Fashion Week's biggest attractions, bringing in editors, bloggers, and socialites from every continent. One particular moment that didn't go over so well? Beyoncé's "Formation" playing during the finale. It's awkward to see a brigade of white models marching to a song that's become a "Say it loud, I'm black and I'm proud" anthem for black women.
All of this underscores fashion's lack of consideration for people of color. According to the Fashion Spot, among the 236 print campaigns from spring, 78.2 percent of models were white — with every other race trailing far behind. 8.3 percent of the models were black, 4 percent were Asian models, and 3.8 percent were Latina.
To some people, "Formation" may just be a song, but a move like this shouldn't be tolerated in 2016. It's a slap in the face to use a love letter to black women so carelessly, without including women of color in the conversation.