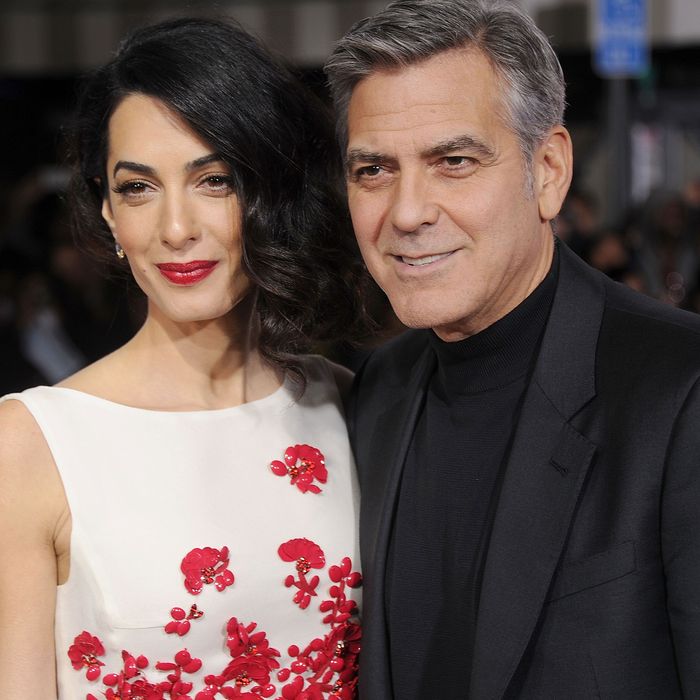 Photo: Gregg DeGuire/WireImage/Getty
Last week, Amal Clooney commemorated the birth of her husband with the luxurious gift of a lawn mower. George Clooney, who has expressed that he "oftentimes feels like an idiot" when talking to his wife, was overjoyed.
"We have a beautiful front lawn at our house in England and I used to mow lawns when I was a kid …" he explained. "So [Amal] bought me this giant riding lawn mower that is sitting at the house right now and I'm very excited about putting that to work when I'm home."
Cue a montage of George Clooney mowing the lawn as Fifth Harmony's "Work From Home" begins to play.