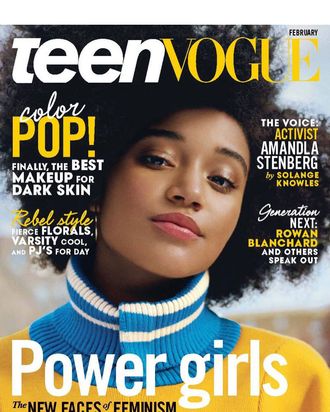 Changes are afoot at Teen Vogue. After leading the publication since its inaugural issue 13 years ago, editor-in-chief Amy Astley is stepping down. She's moving to fellow Condé Nast monthly Architectural Digest and replacing the current editor-in-chief, Margaret Russell.
Replacing Astley is a trio of young Teen Vogue directors, including former health and beauty director Elaine Welteroth, who has been named editor; digital editorial director, Phillip Picardi; and creative director Marie Suter. Margaret Russell will stay on at Architectural Digest as a consultant for special projects and work with Astley during the transition, according to an internal email sent to Condé Nast employees.
With rumblings late last year that Teen Vogue might fold into Vogue, the magazine seems to be zooming ahead, albeit with a new captain at the helm.