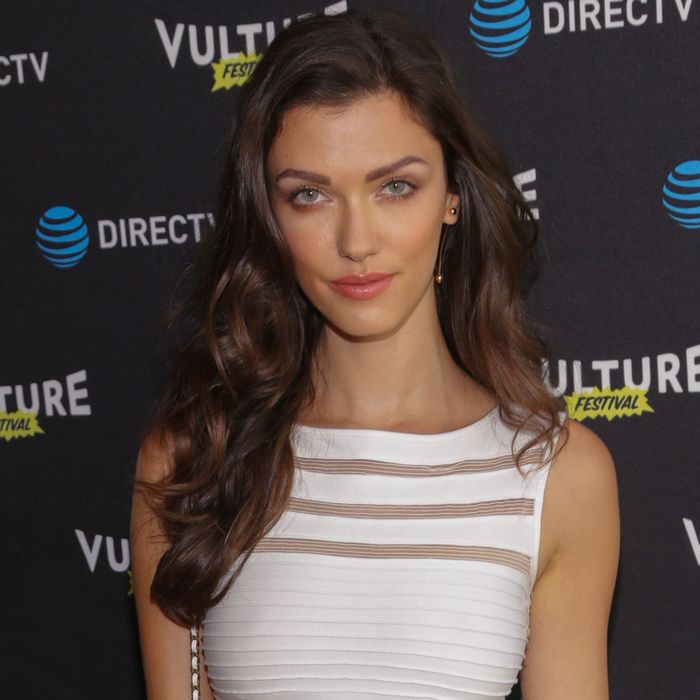 Lovely lady locks.
Photo: Brent N. Clarke/2016 Brent N. Clarke
Last night at the third annual Vulture Festival Kick-Off party, Wilhelmina model Anna Christina Schwartz graced the crowd with her presence and her exquisite head of hair.
Revelers at the Top of the Standard, which offers a breathtaking panoramic view of New York City, were more enthralled with Schwartz's mane than making the scene, so we asked the Maybelline vixen the secret to her ultra-glossy, thick tresses. Turns out all it takes is everyone's favorite cure-all, coconut oil, with a heaping dollop of, well, not washing it that often. Oh, and genetics.
Here are her three fullproof steps to achieving enviable hair, but be warned — it's probably too late for you to take advantage of #3.
Step 1: Understand that coconut oil is a magic elixir.
"I do an overnight coconut oil mask on my hair every two weeks; it's just regular coconut oil. Other than that, I'll do a Redken mask, and then I'll wash and condition it."
Step 2: Wash your hair… But not that often.
"Actually, I try not to wash my hair every day; it's just not good to wash your hair every day. If I work, I'll wash it, but I just leave it alone on the weekends."
Step 3: Be born with perfect hair.
"My [routine] is very basic. I just take my hair and wrap it around the [barrel] of the curling iron, which creates that wave. However, my hair does have a natural wave. So, that's about it."
A little extra protein doesn't hurt, either.