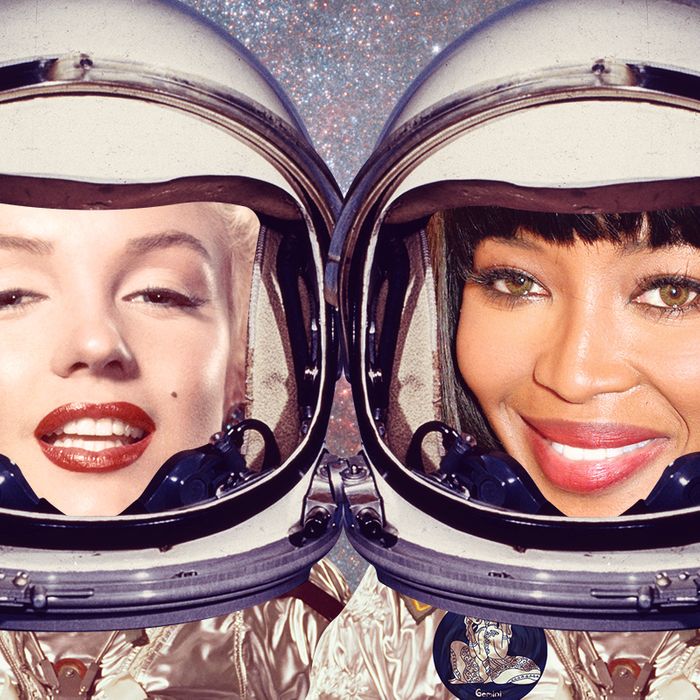 Photo-Illustration: Photos by Getty Images, Hubble Telescope
Svelte Venus and the spectacular Sun, who will form a sexy knot by conjunction next week, engage in a series of tag-team wrestling matches with three different planets during the week. Venus's graces will lighten the mood as we face challenges and remind us to keep our manners as adversity tries to put us in a headlock.
Seriousness is best reserved for the weekend, when this pairing goes at it with hard-ass Saturn. That's when things are likely to get real or require more detail and structure, including your Saturday-night plans. It's best to keep your pleasures simple and frugal as an emphasis on frills might result in disappointment.
Fortunately, on Sunday, our dynamic duo sits with lavish Jupiter to feast on more relaxing vibes. Our initial impulse might be to overdo it, considering the dreamy-then-disciplined nature of the week. However, extravagance would prompt us to miss the whole meaning of the Sun-Venus coupling in the first place. We dream and then demand excellence to enjoy our rewards that much more. We don't need extra, if we've given our all.
The planetary weather report: Use these guidelines to unlock the stars, not to be locked down by them.
We get a Gemini new moon on Sunday, a period at the end of the roiling cosmic sentence that Venus and the Sun have written all week. New moons remind us that we must expand our definition of what we think is possible in the world and ourselves. They're juicy opportunities to get things right, and a Gemini-infused moon encourages curiosity and out-of-the-box thinking. There's always more of you to get to know.
Read on for your sign's Sky Code.
Gemini (May 21 to June 20)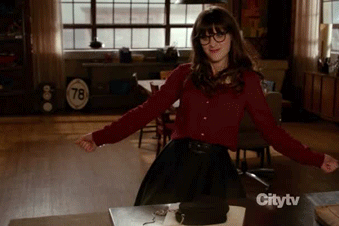 You're likely hard to keep up with and a hard act to follow. No matter your personality, there's likely something pixielike about you. That's a sensationalized way of saying that people will find you adorable and annoying simultaneously and won't be able to pin down how they feel about you. Of course, since you're often the target of so much projection from others, don't take it personally. Shake it off and move on to something or someone else, because you're looking for fun.
Cancer (June 21 to July 21)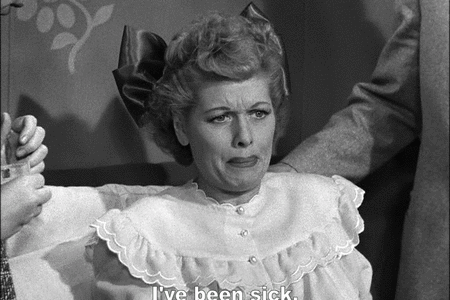 Sometimes the best "sick" days are the ones you take when you're okay but need time to get even better. The tangles that the lively Sun and affectionate Venus have with Neptune, Saturn, and Jupiter will certainly put you in your feelings and make most things seem like sheer tedium. However, you know your limits and are the only one who can reliably pull yourself back from the brink. Don't count on anyone else to do that for you, because that's bound to be disappointing.
Leo (July 22 to August 21)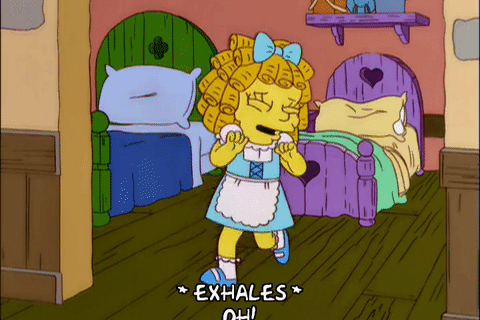 You might have days this week when you feel like Goldilocks — struggling to find something that's just right for you. Like her, you have to be sure you don't confuse seeking satisfaction with helping yourself to what's not yours. Feeling the crunch of time will probably be exceptionally difficult. You're more likely to find your groove when you have time and space to luxuriate in it. The more you rush, the more things might feel off. Leave plenty of leisure time to get where you want to go or do what must be done.
Virgo (August 22 to September 21)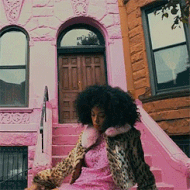 It's not you. It's them. This won't be true in all things, but remembering it will keep you from spending tons of time overanalyzing yourself, crazy-ass situations, and odd reactions from others that probably have nothing to do with you. Fortunately, you're likely to see when you're in the wrong and can decide how best to deal with it. However, you might have to wait for apologies from those who broadside you, in word or deed. In the meantime, keep moving on and claim some fun (and healing) downtime for yourself this weekend.
Libra (September 22 to October 21)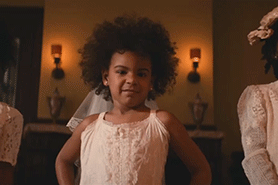 Don't get frustrated if you struggle with new duties or routines. You're going to get better soon enough, and Sunday's new moon will help. The practice provides a feedback loop for you to learn what's practical in your thinking … and what's not. Unfortunately, balancing disapproval from others and your need to please may turn out to be the most distressing part. Stay graceful, realizing that at least some part of someone's disappointment is about his or her own expectations, not anything you did.
Scorpio (October 22 to November 21)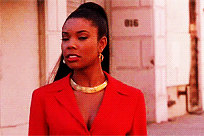 While the best things in life are free, having money for more never hurts. However, even a ton of cash is no guarantee that everything will go smoothly. So don't beat yourself up if you feel the financial pinch of having to spend more to get more, like improving your health, finding new career opportunities, or even just treating yourself to a good meal. Remember the cost of not doing something often far outweighs any up-front investment you make. Have as much fun as you can in the pursuit of keeping what's been freely given to you.
Sagittarius (November 22 to December 21)
You can't be held responsible for other's expectations of you, but you are accountable for the agreements you make with them. So take the time to spell out what you plan to do and what you won't. Leaving the scope of your commitments up for assumption could make you a target of ire. Also, you're likely not to have as much energy to tackle everything you desire throughout the week. Err on the side of expecting things to take longer than normal, and you'll stay on target.
Capricorn (December 22 to January 20)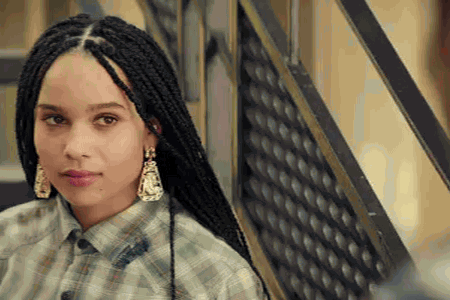 It can be difficult to tell the difference between optimism and overconfidence, especially when you've been counting on that positivity to bring spectacular results. Don't be discouraged if this week's progress isn't what you expected. Bubbles pop, but your faith doesn't have to follow suit. This new moon brings another chance to do better on whatever you've been pursuing. You can do it, by placing your trust in what lies within you.
Aquarius (January 21 to February 18)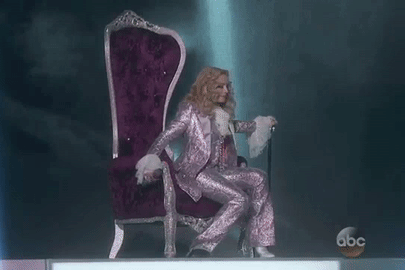 As you've recently reeevaluated the social capital of your friend group, it's time to give the same attention to your financial capital. Own up to the fact that you want to give more to yourself and others. Wanting more money doesn't make you a bad person. If you're giving your all to make the world a better place, then you've also earned the right to have more fun and share that pleasure with others, including this weekend. Lose the guilt and worry. Love what you can do with more money, not the money itself.
Pisces (February 19 to March 20)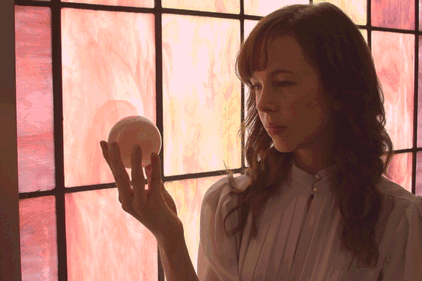 A rush of diverse premonitions at the top of the week might make it hard to know whether you're heading toward your dreams or your nightmares. Most often, the truth is in your body. It's a good sign if butterflies flutter in your stomach as you begin something unfamiliar or big. Pay attention when you feel nothing as you start a new venture or when there's stronger-than-usual resistance. That's usually a clear sign that something's off.
Aries (March 21 to April 19)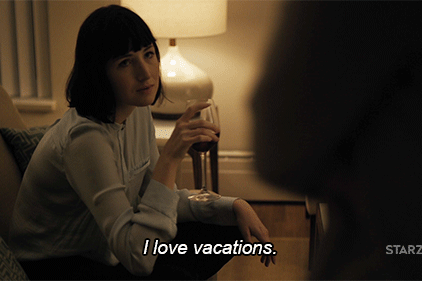 It might be time for a short getaway, even if you took a Memorial Day trip. A change of scenery will provide perspective and temporary relief from the folks and situations that are on your last nerves. If you can't get out of town, then a visit to a museum or a concert to saturate your senses will also help a lot. However, don't use excessive food or drink to drown things out, especially toward the weekend. You're resetting your body and mind, not becoming a slug.
Taurus (April 20 to May 21)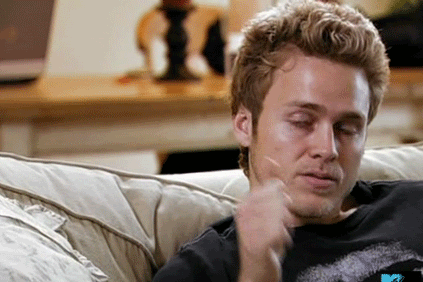 In general, it's not the best time to lend money or allow a friend to lean heavily on you for support. This could prompt you to throw yourself a pity party: Why do you always have to be the strong one? But that's just it — you don't. If you're moved to be generous, then do so because that's what your heart desires, not out of obligation or to be able to call in a favor later. Likewise, be grateful that you might not need to lean on someone else too hard. You could already have as much strength as you need.