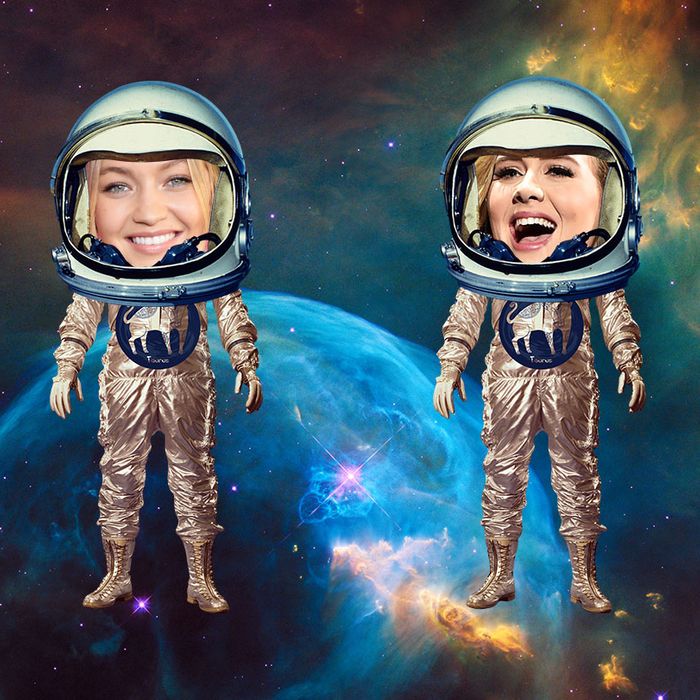 Photo-Illustration: Getty Images, BFA, Hubble Telescope
The enthusiasm and ebullience from Jupiter moving direct last week will taper off a little. However, we keep most of that eagerness and goodwill until Saturday's full moon, and until Mercury comes out of his dizzying retrograde dance early on Sunday morning.
This full moon's bound to have a little more edge to it than usual since the moon also teams up with cantankerous Mars. This pairing works wonderfully when there's a mission or clear intent to take action. But if there are delays or a lack of coordination or clarity, even with fun things like making group dinner plans, then tempers could flare fast. When a conflict emerges, no matter how benign it looks at first, defuse it by reviewing what steps have likely been missed. Talking things through will be a better way to smooth things over than operating on unspoken assumptions.
Although Mercury can't magically wave his staff fast enough to clear away all these snafus after he moves forward, a little R&R on Sunday will give us enough time to reflect on what's been off recently and perhaps inspire ideas to remedy them in the week ahead. It's a good moment to rethink any wildness you got into on Saturday as well.
The planetary weather report: Use these guidelines to unlock the stars, not to be locked down by them.
The sun's jump into quick-thinking Gemini on Friday morning is also bound to stir up the energy of the weekend. It's a perfect time for friendly outings or epic brunches flowing with fresh food, drink, and lively conversations.
Read on for your sign's Sky Code.
As your birthday season winds down, use this full moon to reflect on how you're going to transform your growing momentum into more money or career leverage. Don't think it too bold to ask for a raise or promotion since you've probably been undervaluing your skills and creativity. Of course, don't be greedy or pushy about it. Keeping your basic manners, without apology or obsequiousness, will be enough. The getting might take time, but the result is worth the wait.
Gemini  (May 21 to June 20)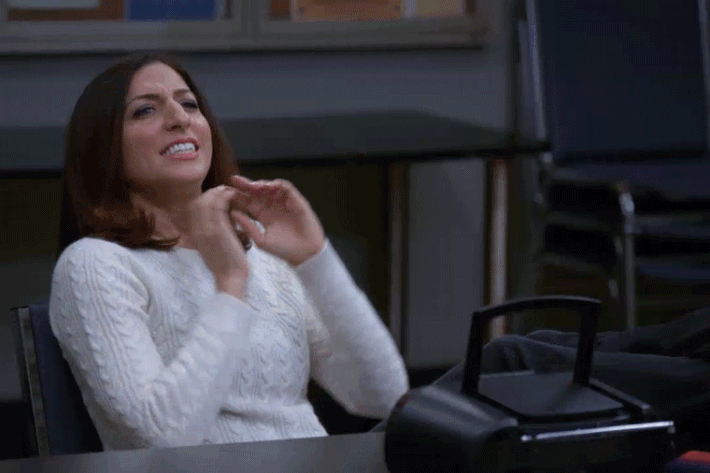 Talk about auspicious beginnings! Just as your birthday season gets under way, your sign's planet, Mercury, rights his wayward course, signaling forward-moving change for your next year of life. Similarly, the adventurous Sagittarius full moon calls you out of your comfort zone. You've never been one to shy away from starting onto new paths, but be careful not to take on too much too fast. Your mind moves at a quicker pace than your heart, so be sure you ease into big decisions rather than yielding to the excitement of doing something new.
Cancer (June 21 to July 21)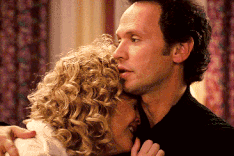 Your most cherished victories this week will be small when put in the scope of your grander plans. But they will provide enough motivation for you to feel like you're keeping your life, as you've known it, together. You might devote considerable attention to supporting loved ones, even when they haven't signaled a need for your help. Let's be honest here: Your efforts to provide assistance are for the sake of steadying your nerves, not theirs. Ask for a hug before you feel compelled to offer a hand.
Leo (July 22 to August 21)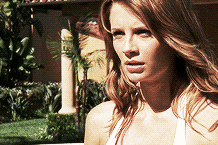 If you play it cool, Mercury moving direct could really play in your favor, especially with love and career. Things will only go sideways if you let every little thing piss you off, and that could happen. Your ego might be more sensitive than usual and we have a tendency to trick ourselves into thinking that if we assert more control over a situation, everything will be better. That's half true. You need to focus on controlling yourself, not other people or their problems.
Virgo (August 22 to September 21)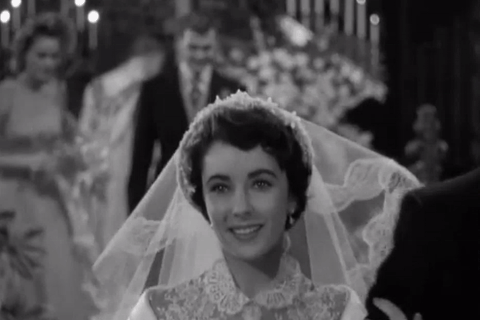 It's "show and tell" time. There's no point in talking about all the ways something in your life needs improvement. Take honest inventory of what you have with your whole self, because half-measured explanations won't get you anything, including useful feedback from others. Giving your all, whether on a presentation or in an important relationship, allows you and others to see your situation clearly, both the good and bad. Also, you'll probably rally better at the 11th hour than you might anticipate.
Libra (September 22 to October 21)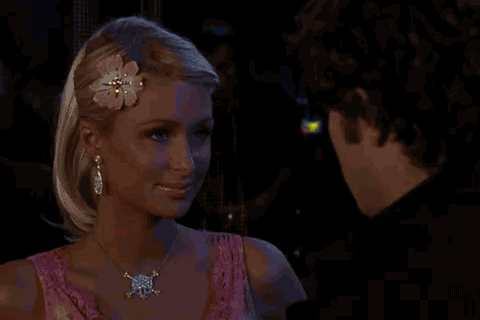 This Sagittarius full moon will likely cause a spike in your hunger for sharing or gaining knowledge. If you're not binge-watching documentaries or informative YouTube videos, you might be interrogating your friends about any expertise they have that intrigues you. A big problem might be having too many interests, leaving you scattered. Too many late-night trips down deep rabbit holes of research can leave you worn out. Bookmark items to examine later. You can't pursue everything right now, so prioritize what's most important.
Scorpio (October 22 to November 21)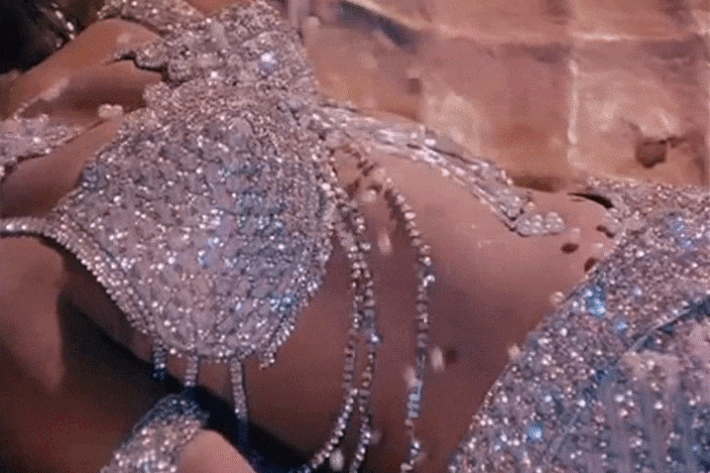 It's your turn to be on the receiving end of someone's astute observations. Don't let your ego get the best of you and attempt to brush off valid insights. Not everything pointed out is going to be accurate and you might not like hearing some of what is spot on. However, you should take what's said seriously enough to drop some money on efforts to improve what's lacking. You're likely to make up the cash in increased competence and confidence, if not other real-world perks.
Sagittarius (November 22 to December 21)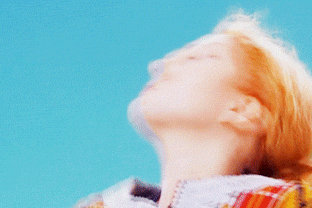 This Sagittarius full moon can leave you with tangible yet modest successes. Allow yourself to feel awesome about that, but use that feeling as motivation for more wins, not to become to self-congratulatory. Keep your eye on the methods and practices that keep you chugging along. Otherwise, you could become so fascinated with your golden eggs that you lose sight of the goose that lays them. That goose is you, your health, and solid work routines. All are crucial to maintain what you have now.
Capricorn (December 22 to January 20)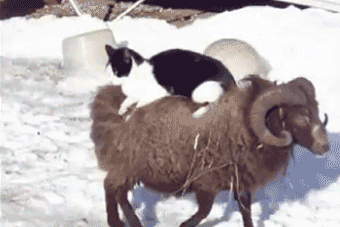 You're climbing a new mountaintop. Though you mostly see chaos and disarray around you, you're more prepared than you realize. You've been working things out within and you're harnessing your powerful will to tame what's happening on the outside. Start the domestication of the wildness around you simply, like tackling a messy desk. You'll start to see a snowball effect soon enough, when perhaps weeks from now, you'll have to take a break. In the interim though, gird yourself for adventure and don't listen to the naysayers within … or without. You got shit to do.
Aquarius (January 21 to February 18)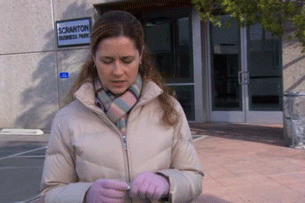 You're ready to get back in the game, whether in your social life, romantic pursuits, or career. Start with strengthening your social networks rather than shooting off your guns solo. Although our society directs our attention toward our financial capital, our social capital is just as important. Spend more real-world time with people since social media can create an inflated sense of closeness that's not there when you need it. As you connect with others, be sure you spend as much time listening as talking.
Pisces (February 19 to March 20)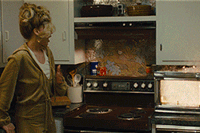 You're likely to face a crisis requiring action this week and the solution is to trust your gut more. There's been enough time for thinking through possibilities.
You won't be able to fall back on what others say, either. At this full moon, you have to stick your chest out and step forward. It likely won't feel comfortable, but you've hopefully done the best you can. Resist the impulse to return fire when others attack or criticize you. It will distract you from fine-tuning your thoughts and endeavors.
Aries (March 21 to April 19)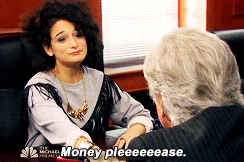 It will likely take some money or time to make the necessary improvements you've begun to plan out, but that will be worth it. Use the full moon to ramp up your excitement about what you want to do by sharing your ideas with those close to you. However, it's important that you listen more than you talk, because you might come off as boorish. Also, there might be gaps in your plans that only come to light as you field feedback.
Samuel F. Reynolds is a professional astrologer in New York City and the founder of the Zodiac Lounge.
GIF reporting by Leah Rodriguez.