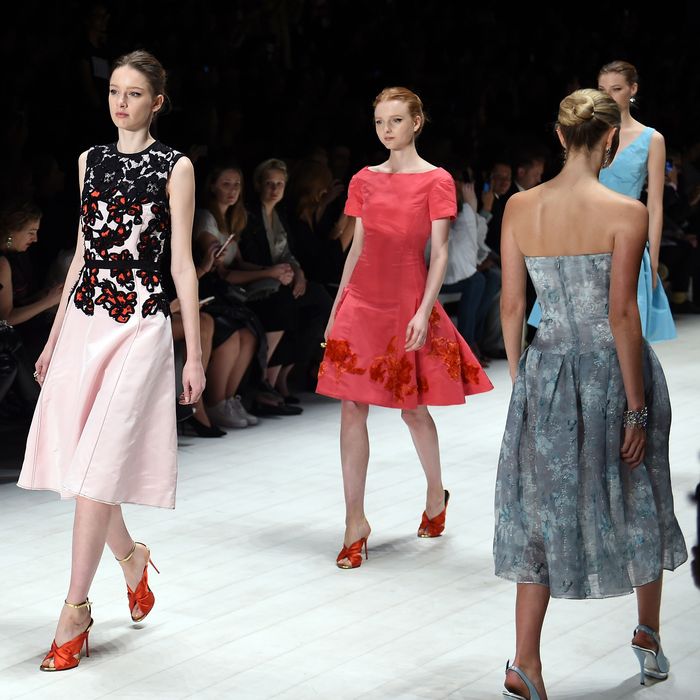 Photo: SAEED KHAN/Getty Images
A Hunter S. Thompson novel, chamber music, the concept of darkness: These were all among the inspirations for the designers showing today at Sydney Fashion Week as part of the NextGen group show. Jason Hewitt kicked things off with a bright collection starring a cutout motif, whether that meant laser cutouts on a top, or skirts with a peekaboo element. (The Hunter S. Thompson inspiration was a bit harder to pin down.)
Kaliver, designed by Roni Cross, took Easter-egg colors on a perversely pretty journey with a detour through the '70s — think a doily-bedecked sheer dress, or a lavender fur-and-plastic dress with coordinating cuffs. Also drawing stares was Sarah Ryoko Watanbe's line Monster Alphabets. This season's collection, called "My Black Book of Colours," focused on avant-garde silhouettes in every goth's favored hue.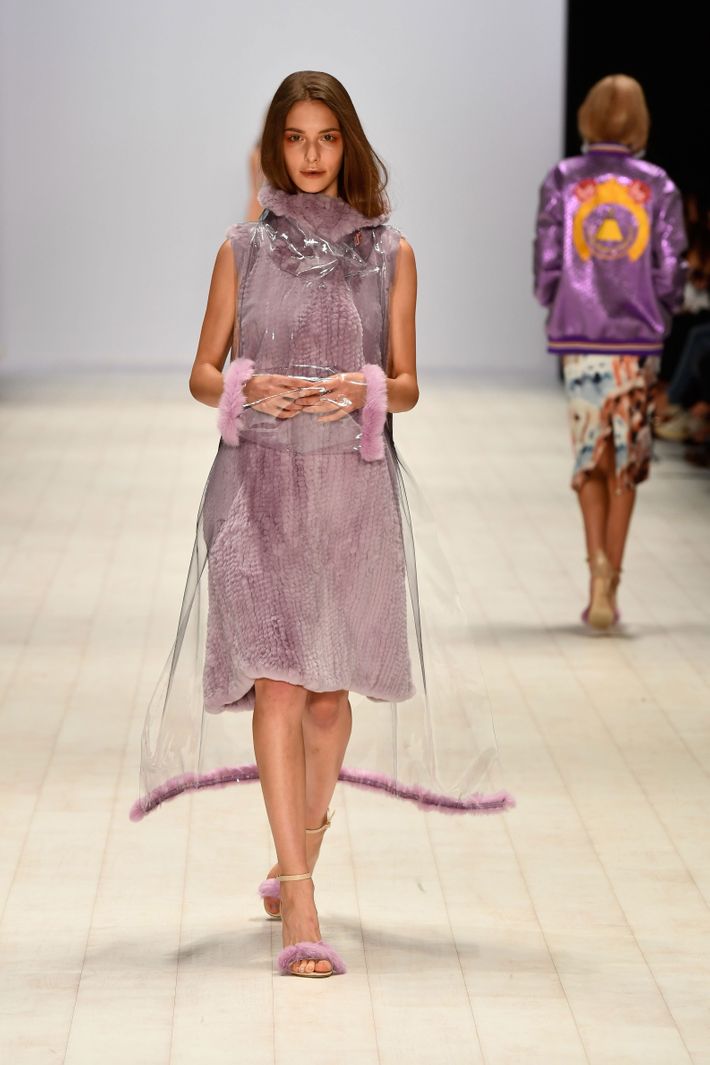 These emerging designers made a solid appetizer for the day's main course — the first Oscar de la Renta show to be held on this continent. While designer Peter Copping was not in attendance (he just showed his resort 2017 lineup in New York) a huge international contingent came out for the collection. Not to mention seemingly all of Sydney turned out in their finest — yes, there were as many ballgowns off the runway as on it. The collection shown was not a rehash of a previous season, nor a flash-forward to resort — rather, it was a separate assortment intended for summer 2016.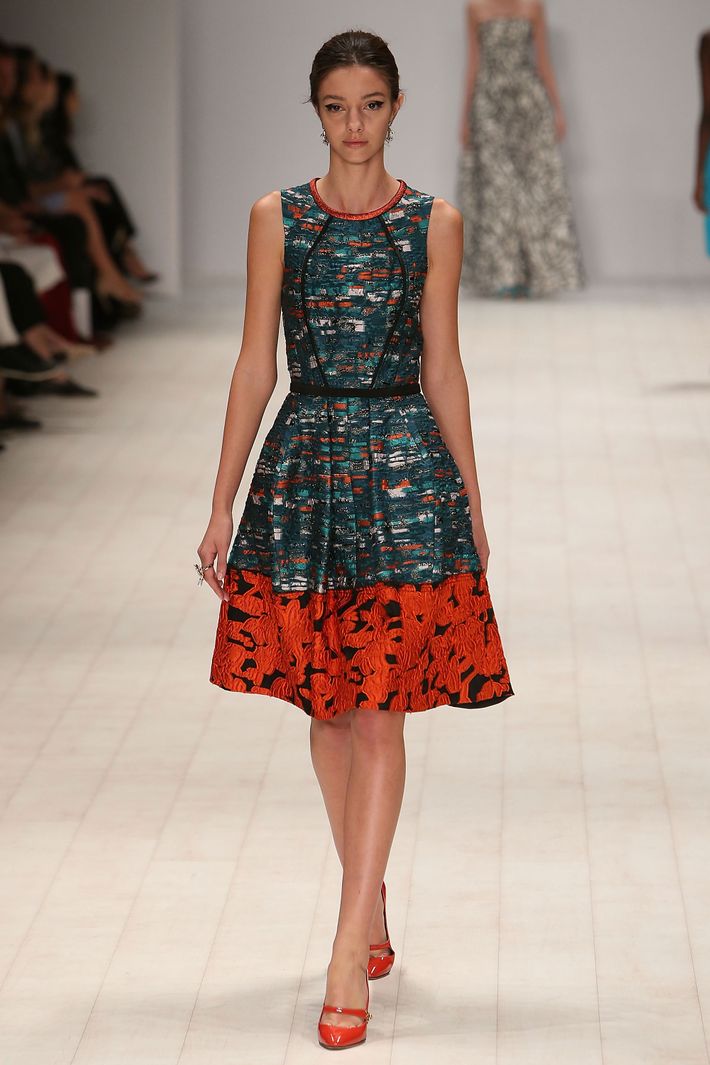 The casting had a local flavor — the models included big-name Aussies like Shanina Shaik, who opened and closed the show, and Melbourne-born Marc muse Ruby Jean Wilson. As for the clothes, they ran the gamut, from tidy Hitchcock-heroine tweeds to cocktail gowns and formalwear, nodding to house signatures like 3-D florals and sunny pastels. Pretty much every single ODLR piece that its customer longs after or reaches for was represented, which makes sense for a partially consumer-facing show. It ended in classic fashion with two flower girls and a bride — the perfect sweet note on which to close out the week.