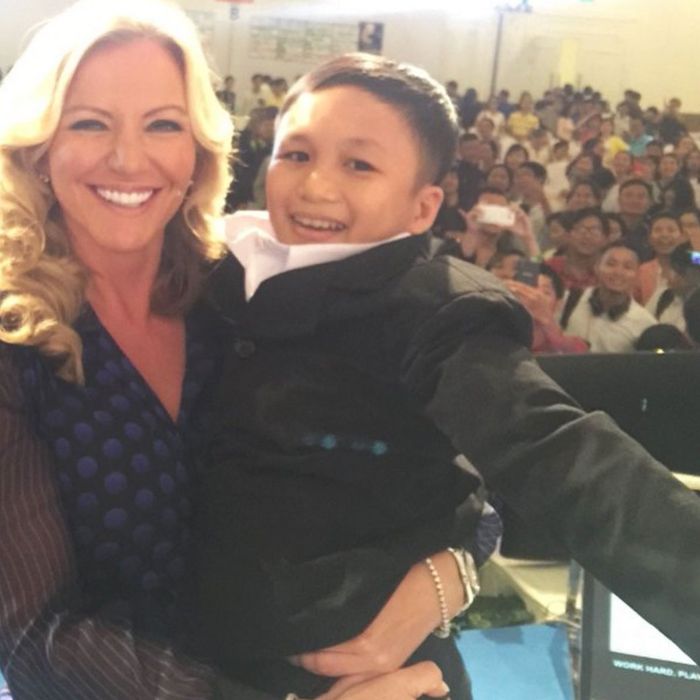 Baroness Michelle Mone and Nguyen Tan Phat.
Photo: MichelleMone/Twitter
Baroness Michelle Mone, described by several outlets as a "lingerie tycoon," recently committed a faux pas while speaking to an audience of 3,000 at an entrepreneur's conference in Vietnam.
Nguyen Tan Phat approached the stage with a bouquet of flowers for Mone, when she decided to pick him up for a photo opportunity. She had mistaken him for a small child when in fact he is 22 years old.
After the story was widely shared in Vietnam, with many outlets reporting that he was 46, Nguyen took to Facebook to correct them and explain that he's been small in stature since he was 6 years old.
Meanwhile, Baroness Lingerie Tycoon shared on Twitter that she was dreadfully embarrassed by it all.