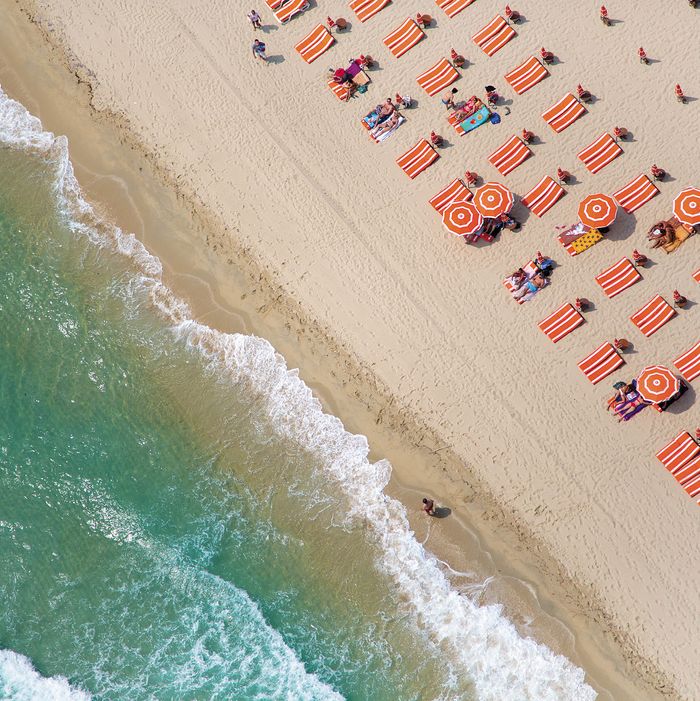 Beaches by Gray Malin.
Photo: Gray Malin; graymalin.com
What could possibly be more soothing than a white-sand beach, where every towel, umbrella, and tote bag is color-coordinated and arranged more perfectly than an Instagram flat lay? Nothing. Photographer Gray Malin's goal is to soothe the type-A beach bum. The bird's-eye-view photos capture the pink umbrellas, white sand, and clear-blue water of beaches apparently part of a (perfectly) parallel universe.
The new book Beaches, out May 10 from Abrams publishing, showcases Malin's images from the shores of the Amalfi Coast, Sydney, and Rio de Janerio, to name a few. Click ahead to see the green water, white waves, and coral beach towels.