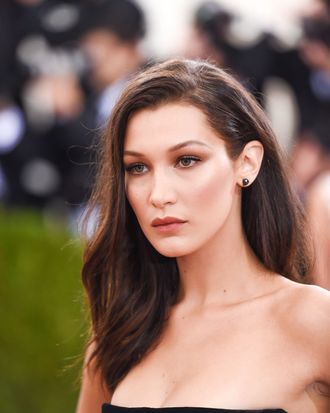 Bella Hadid will professionally sell Dior makeup.
Photo: Billy Farrell/BFA.com
Just in time for today's Dior Cruise show in London, Bella Hadid announced on Instagram that's she's the new face and ambassador of Dior Makeup. Elle reports that, starting on June 6, the model will appear in a "beauty-centric web series" with Peter Philips, Dior's creative and image consultant. Hadid joins current Dior Beauty faces including Natalie Portman, Charlize Theron, and Jennifer Lawrence. Congrats, Hadid, on your new, inexhaustible supply of Dior Show mascaras and Dior Glows.