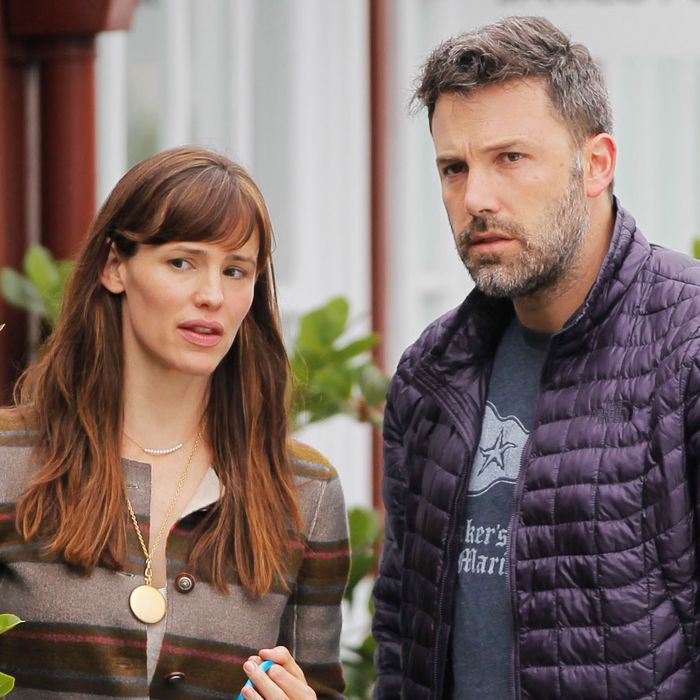 Jen and Ben.
Photo: Bauer-Griffin/Getty Images
Ben Affleck and Jennifer Garner announced their divorce almost a year ago, prompting the world's most fabulous nanny Christine Ouzounian to step into the spotlight and Ben to vape, heavily. Now, it seems, Ben is done with all that and would like Jen back.
People — the magazine that got the Bennifer divorce exclusive and that tends to publish the stories the ex-couple wants you to read — reported today that Ben and Jen have "continued to maintain a close relationship" and reconciliation could be drawing nigh. At least, that's what sources say:
"Ben wants Jen back," a source close to Garner tells People in this week's issue, with a second source adding, "Ben wants to get back together. He wants her back." 
There's no other way to say it, apparently.
Should Jen take him? Personally, I'm still chilled by this quote she gave Vanity Fair in March: "I always say, 'When [Ben's] sun shines on you, you feel it.' But when the sun is shining elsewhere, it's cold. He can cast quite a shadow."