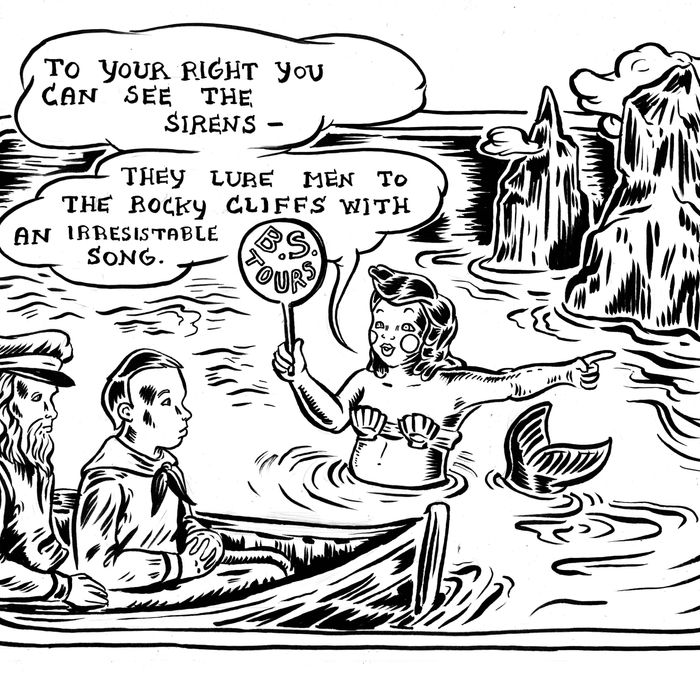 Ali Fitzgerald's latest "Bermuda Square" comic strip.
Photo: Ali Fitzgerald/The Cut
In the latest edition of "Bermuda Square," artist Ali Fitzgerald's new weekly comic strip on the Cut, Rea the mermaid hosts two weary-looking sailors for a b.s. tour around Orchid Island (it's the semi-gentrified Brooklyn of this tropical locale). How do mythical women converse with mansplainers?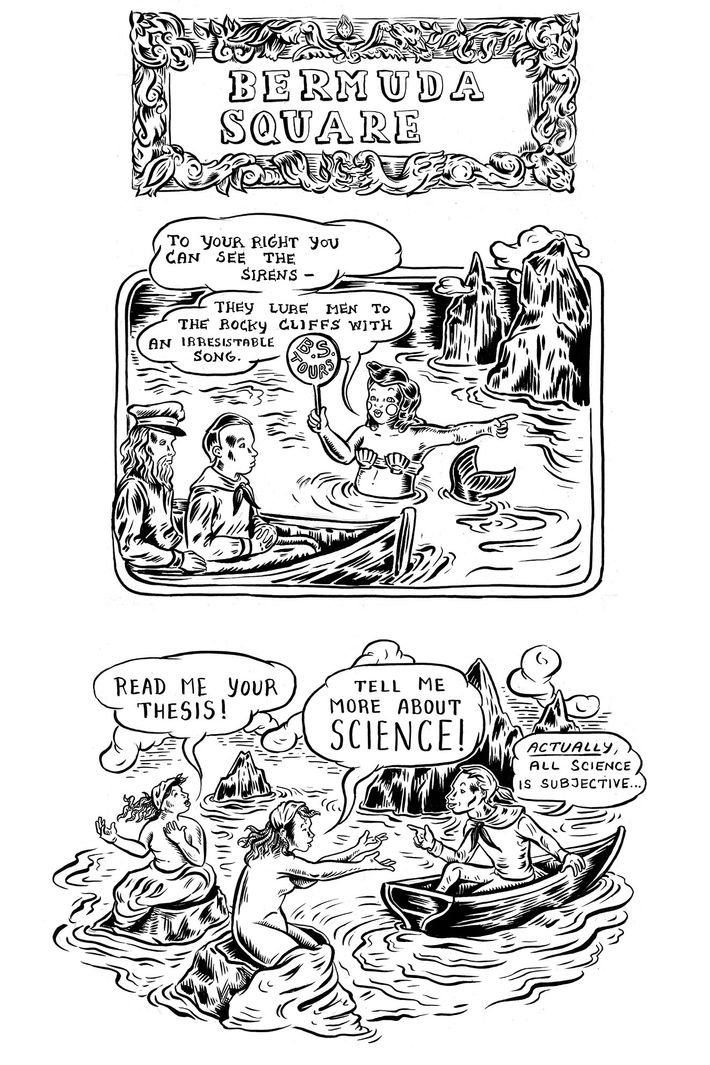 You can learn more about "Bermuda Square" and its many dynamic male and female characters here. Mer-bros, Amelia Earhart, Hillary Clinton the sea witch, and a Shy '90s Whale will appear in the comics to come.