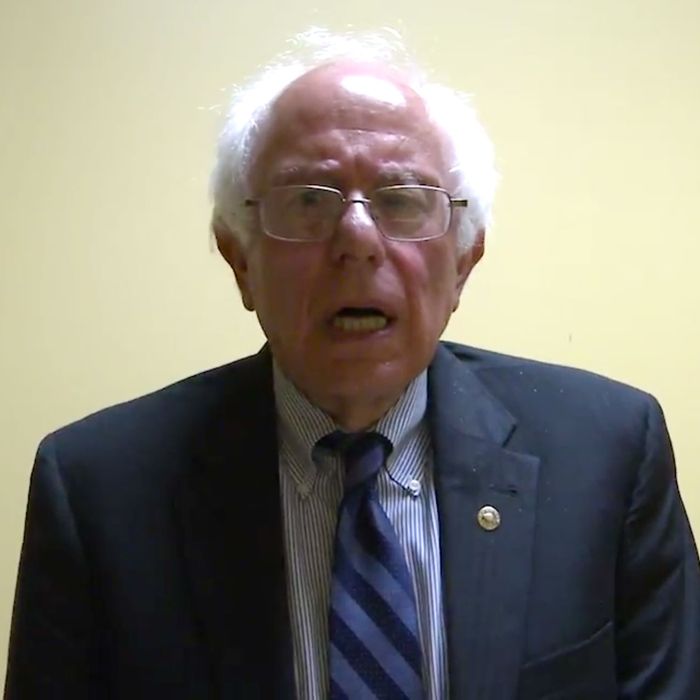 There is no string of words in the English language quite as irritating as viral wedding proposal video — and yet, this Bernie Sanders video is on its way to becoming one of the first good ones.
The Sanders campaign's social-media director, Hector Sigala, tweeted out a video of the Democratic presidential candidate, which Sigala used to propose to his girlfriend last weekend. In it, Sanders acts as if he's delivering a campaign statement, then segues into the proposal assist, saying, "Hector has a question for you. He's a good guy, why don't you help him out?" (It was — shocker — infinitely more charming than the Ted Cruz promposal.)
Sigala's girlfriend, Kimberly Riofrio, said yes.
Congratulations Hector and Kimberly! May your marriage be more successful than Bernie's campaign.