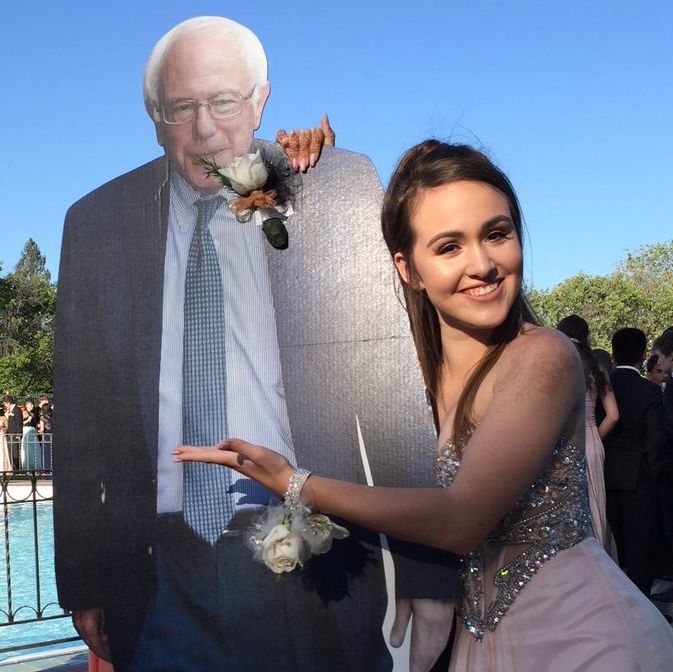 Photo: chlooraynaud/Twitter
Like many a teenage boy, Bernie Sanders has never worn a tuxedo. Unlike other teenage boys, he didn't have to break his streak on prom night — or at least the cardboard-cutout version of him didn't.
High-school senior Chloe Raynaud didn't have a date to this year's festivities, so she went with the next best thing (or, arguably, a much better thing): a cardboard cutout of Bernie Sanders.
Raynaud, who is an enthusiastic Sanders supporter, says she bought the cutout online and calls him the "cheapest date ever!"
Aside from posing in traditional photos, cardboard Bernie was in the middle of the action throughout the night. "During the slow dance I brought him out to dance with him and everyone started laughing. Then my friends made him crowd surf," she told the Revelist.
Sources say the Bernie cutout had a good time, too, even if the affair was a little too bourgeois for his taste.