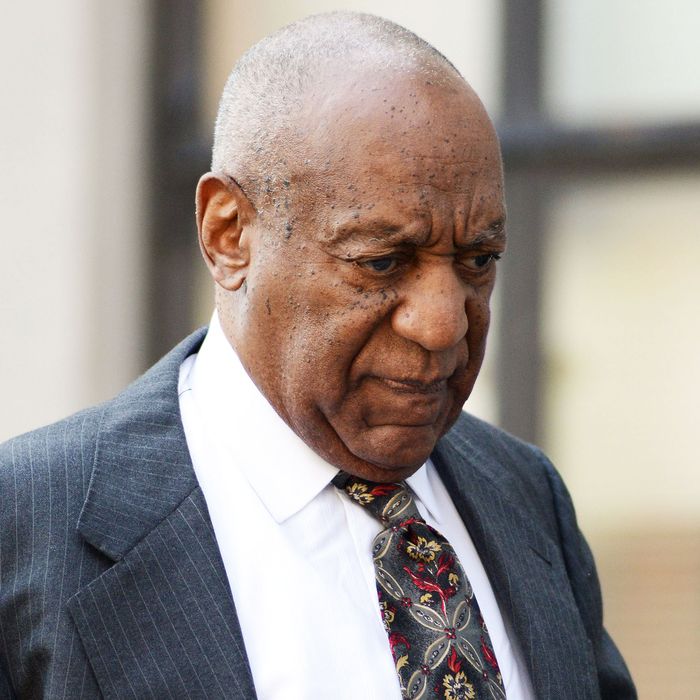 Bill Cosby.
Photo: William Thomas Cain/Getty Images
Following a preliminary hearing on Tuesday, a Pennsylvania judge has ordered Bill Cosby to stand trial on sexual-assault charges, AP reports. The comedian, 78, who has been accused by Andrea Constand of drugging and sexually assaulting her in 2004, was charged with three counts of sexual assault last December. A judge has now ruled there is enough evidence to proceed to trial. If convicted, he could face up to ten years in prison.
Constand was not present in the courtroom, as had been speculated, though portions of her 2005 police statement were read in court. Constand's statement alleged that Cosby gave her "three blue pills" that made her legs feel "rubbery" and "like jelly," then penetrated her with his fingers, and that she later woke up with her "bra askew" with no memory of what happened. In Cosby's 2005 police statement, portions of which were also read in court, he claimed the pills were over-the-counter Benadryl and described what happened as "consensual sexual activity." Prior to the hearing, new court papers released on Monday revealed that Cosby admitted in 2005 and 2006 to sexually abusing women. Cosby waived his right to a formal arraignment, so the next step is a trial, though a formal date has not yet been set.