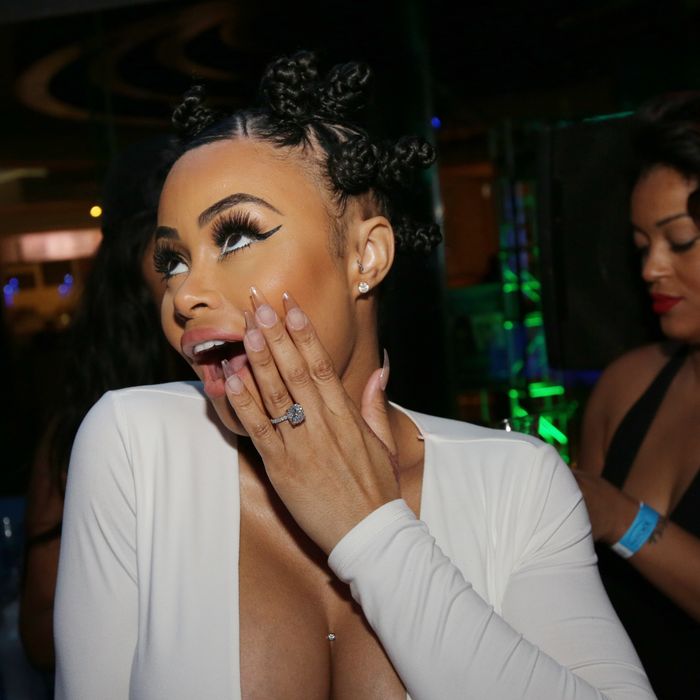 Photo: Tom Briglia/2016 Tom Briglia
Blac Chyna knows how to keep up with her in-laws — and that's by spilling the beans before they can do it themselves.
Yesterday she announced her pregnancy via emoji on Instagram, a truly mind-boggling phrase that I hope to never have to type again. However, that's not really how she wanted to tell the world about the mini-Kardashian growing inside of her.
According to her publicist, "She would have preferred to have announced it on Mother's Day herself, but her hand was forced," adding, "But allegedly the other half of her family leaked her story so she had to announce it." Just in case it wasn't totally clear that the Kardashians love a good press opp, Blac Chyna's publicist concluded, "It's the business. There's a TV show to promote."
Welcome to the family! It will only get better from here!