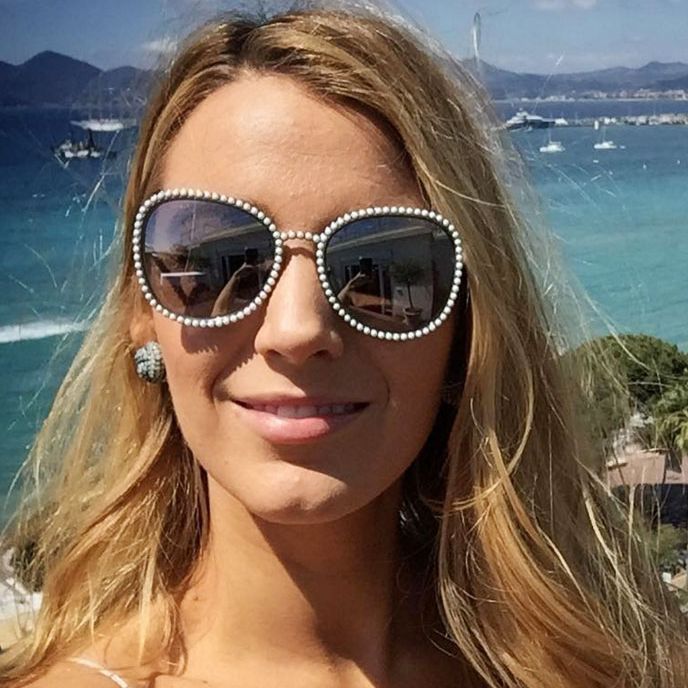 Blake Lively, bird-poop-free.
Photo: blakelively/Instagram
Blake Lively is currently at the Cannes Film Festival, taking in the wonders of le cinéma and saying questionable things about Woody Allen. In between, she's posing glamorously in the sunshine in hopes that a bird will fly by and poop all over her. Ooh là là!
On Monday morning, Lively posted a photo of herself in a Cynthia Rowley dress to her Instagram account, with the caption, "They say it's good luck if a bird poops on your head. … Clearly I have a hard time getting lucky."
Blake, you know what else they say? A watched bird never poops.